Claims partnerships help brokers stand out among their competition | Insurance Business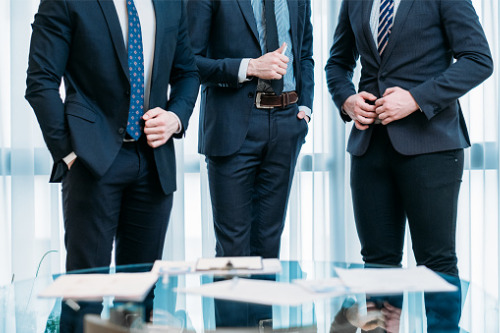 Holding clients' hands through claims is an important part of brokers' jobs, leading some brokerages to bring claims specialists in-house to educate them on the claims process and provide better customer service to clients.
Partnering with a claims service company is another route that brokers can take to provide these benefits to customers.
"We recently partnered with a broker in Guelph who had no claims response before partnering with DSB, and Guelph on January 11 to January 12 had a localized flooding where [a large amount of] rain affected hundreds of basements in the area and throughout Ontario," said Dara Banga, DSB Claims' president and chief adjusting officer. He added that the broker's feedback included praise for DSB in promptly responding to the claim. "The broker has been in business for over 150 years and it reinforced that they're going to be there for their customers when the customers call to report a claim."
Read more: Claims in 1979 compared to today: how have things changed?
Having an alignment with a claims management company is important for client experience and retention because when people do have a claim, they want to know that they can call their broker and their issue is going to be addressed. DSB, in particular, has expertise in property claims, and offers an after-hours service with a dedicated 24/7 phone number for broker clients to call. In recent years, the company has also introduced increased claims administration for brokers, which allows insurance brokers to outsource the entire claims function to DSB.
Another example of a catastrophe that DSB has responded to includes a windstorm on May 04, 2018, that brought about tens of thousands of claims. DSB and the broker involved were able to respond to all of those claims within days.
"For client experience, that was very important in having an immediate response to claims, especially CAT events. By having that partnership with DSB, they knew that their clients were taken care of," said Banga.
Read more: Nearly 200 Fort McMurray wildfire claims still await settlement
This type of alliance can also give brokers a competitive edge in a tough marketplace filled with direct writers, online insurers, and other brokers. In fact, Banga says "it's essential" for brokers to have a claims response function. Last year, the company also started offering text communication with broker clients, which the team is finding to be a useful tool.
"We're often texting as the broker's claims department to their policyholders [and providing] their clients' an update on that claim, from when it is first reported to when that claim is concluded," he told Insurance Business. "We want to be able to communicate with a broker customer and the policyholder in whatever communication they want and we're getting great feedback on that."
In 2020, DSB plans to grow its First Notice of Loss call centre, because that first call reporting the claim sets the tone for the whole process, as well as partner with more brokers.
"We primarily partner with insurance brokers and insurance carriers who want to offer that elevated level of claims service to policyholders," said Banga. "We've been growing because of our close relationships with brokers and responsive claims service focused on customer service and customer experience."