Why bringing a claims specialist in-house at this brokerage was a smart move | Insurance Business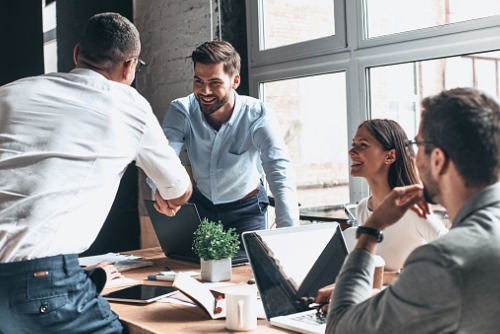 Selling insurance to customers is a big part of brokers' work, but providing great customer service also means offering a helping hand during tough situations, when homes, cars, or businesses get damaged.
That's why the London-headquartered brokerage McConville Omni recently made the investment in an in-house claims specialist and wants other brokerages to learn about the benefits of having someone under the same roof as brokers who's dedicated to handling claims.
"The brokers saw a need in having a claims person to run claims scenarios through because they do see quite a number of claims each month. Our CEO and my manager also saw that need, so they started working on that months ago, and that's how [the investment] came about," said Jeannette Thiessen, the new claims specialist at McConville Omni. "And it was all surrounding customer service and how to further excel at customer service because for the brokers, in all fairness, claims is not their background, so it made sense to have someone that's been doing claims for a long time to come in and assist them."
Two big focuses of Thiessen's role include advocating for clients by following up on their behalf with an insurance company if a claim gets off track, as well as educating brokers and helping them understand the claims process.
"Sometimes, it's the most basic things that [brokers] don't know because they've never dealt with the claims process, so it's really helping them provide appropriate coverage by understanding what happens when a claim takes place," she explained. "It's giving them that full picture because obviously, that's when our clients really need us – is in the event of a claim. By educating them on a regular basis – and I have very much an open door [policy], and they can come in, sit down and ask me anything related to claims – it helps them learn for that particular moment and that claim, but it also helps them the next time, to make sure that they got that appropriate coverage or whatever the situation might be."
Read more: 'In this industry, when you stop wanting to learn new things, it's time to get out'
Thiessen has been in the insurance industry for 30 years and 27 of those were with an insurance company, while the others she spent working for the City of London in risk management. She's seen it all, from minor auto claims to property claims and accident benefits, and in the short time she's been at McConville Omni, she's already helped its clients navigate through a catastrophic event earlier this fall.
"I've had some really good feedback already, that [clients] are very appreciative that I understand the process and that I'm going to follow up and see what needs to be done," said Thiessen. "Insurance companies are doing the best they can, but there definitely seems to be more circumstances these days where claims have gone off the track, so it's letting them know that we are there for them and getting that claim back and following up with them.
"That seems to really make them feel better because obviously, a lot of times a claim was a very traumatic situation to go through and the clients don't know or don't understand the insurance. So, by helping them through advocating [on their behalf], that's truly what it's all about."