Economical CEO: 'We're on a truly ground-breaking journey' | Insurance Business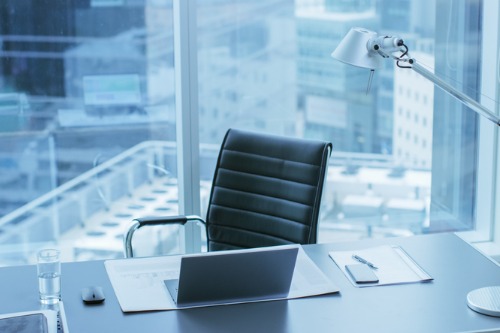 Economical Insurance recently reached a significant milestone in its quest to transform from a mutual company to a publicly traded corporation. The property & casualty (P&C) insurer's proposed transformation has not come about overnight. The Waterloo, Ontario-based firm has been working diligently behind the scenes for many years in preparation to compete as a public company.
"We are a proudly Canadian P&C insurance company," said Rowan Saunders, president and CEO of Economical Insurance. "For the majority of our history we've been a broker-based business. In recent years, Economical has been pursuing strategic initiatives in order to gain competitive advantage now and in the future. The journey we've pursued towards de-mutualization has been progressing concurrently with our progress to build the foundation required to be a successful public company. This includes the launch of Canada's first fully-digital home and auto experience – Sonnet Insurance."
Sonnet was launched by Economical in 2016 as a 100% online home and auto insurance company. Saunders claims that, to this day, Sonnet remains the only fully-digital insurance experience that's available nationally across Canada. He said the firm uses innovative technology, advanced analytics, and simplified policy language to make the process of buying insurance much easier for customers.
A company like Sonnet could quite understandably feature in every insurance broker's so-called 'disruption woes' - especially if they sell personal lines. But Economical's investment into direct insurance doesn't spell the end of its broker-based business. In fact, the truth is quite the contrary. The insurer took its learnings from the launch of Sonnet to create Vyne, a platform to support broker growth and communication with Economical.
"Vyne launched last year to more than 22,000 brokerages across Canada and it has been embraced by the broker community," Saunders commented. "Vyne streamlines broker workflows and makes doing business at Economical easy, which means it's a significant growth engine for our business. After just a few months of being launched, we've seen the volume of policies through the Vyne platform oust all expectations."
As well as embracing technology and building new platforms, Economical has also focused on the core of its business in preparation for de-mutualization. Enhancing its capabilities in products, pricing, distribution, underwriting and claims are top priorities for the firm moving forwards, according to Saunders.
"All of these initiatives we've been building have been done in the backdrop of significant industry change," he said. "Modern insurance companies have to compete on multiple levels, through innovations and technology, evolving customer expectations, increasing costs and amounts of claims, increasing weather events, and an auto claims cycle that's increasingly challenging.
"Economical's ongoing investments and commitment to innovation are creating long-term value for the company. Not only do we want a successful IPO transaction in the future, but we also want continued success as a public company. To bring that to life, we're committed to concurrently building our business alongside the path to demutualization. This includes scaling Sonnet, fully realizing Vyne's capabilities as an industry-leading broker platform, and the recalibration of our business operations across underwriting, claims and pricing. We're on a truly ground-breaking journey."