Gallagher boss shares four pillars of success in tricky market | Insurance Business Canada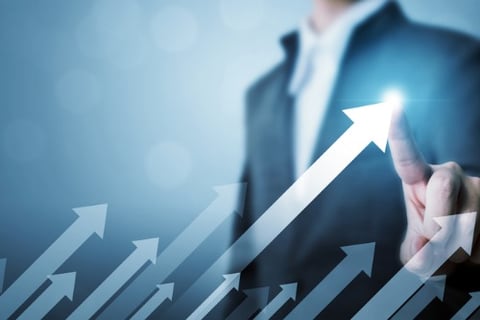 To succeed in a hard insurance market and get the best possible results in terms of price and coverage for clients, commercial insurance brokers need to access and implement four things: technology/tools, data, a good renewal strategy, and strong relationships.
Heading into 2022, after two years of challenging market conditions characterized by soaring insurance costs, shrinking capacity, stricter underwriting, and widespread economic uncertainty triggered by the COVID-19 pandemic, it is vitally important for brokers to have a clear renewal strategy, according to Dave Partington, CEO, Gallagher Global Brokerage – Canada.
While the hard market seems to be easing up slightly, with less severe rate increases and the return of some capacity, Partington and the Gallagher team expect conditions to remain challenging for the foreseeable future. As a result, they are focused on deepening their relationships with both clients and insurers in order to more proactively manage the renewal process.
Read next: These are the top 10 property/casualty insurance companies in Canada
"First, we really need to know what's happening in the client's business. Is it coming back to pre-pandemic levels? We need to know those sorts of things," said Kevin Neiles, Western Canada & chief markets officer, Gallagher. "Equally, we need to understand the insurers' position and intention with regard to the renewals, and we need to know early.
"We need to deliver really detailed underwriting submissions, giving the underwriters the data and the story about our clients' business that they need to write the risk, and really advocating strongly on behalf of our clients. And that means involving our clients in the process, because really, nobody tells the story about our clients' businesses better than the clients themselves."
It all goes back to the popular saying: Insurance is a people business.
As Partington put it: "Good results come from good relationships – and a lot of effort, a lot of planning, a lot of detail, and a lot of data." The leader said that's what Gallagher is committed to providing as the brokerage giant steers its clients into the choppy waters of 2022.
In recent years, Gallagher has introduced a series of technology / software-driven tools to help clients better understand their risks, manage their insurance programs, and make optimum buying decisions. These tools complement the giant's human capital.
Firstly, the brokerage uses Gallagher CORE360, which is a proprietary approach to managing the cost drivers of insurance. Partington commented: "It's an approach that looks at all elements of a client's insurance program. It looks at the program's structure, it looks at the coverage gaps, it looks at contractual risks that may be being passed out or being taken on, it looks at claims mitigation and loss control, and it provides our clients with a whole bunch of very practical tools.
"Our clients are supported by experts in industry sectors, in claims, and in lines of coverage. CORE360 also includes a best-in-class process to go to market, which is very important to get the best terms in these conditions. Ultimately, we believe CORE360 helps our clients to improve their insurance program, and helps them to make better purchasing decisions."
Read more: Broker commissions - The debate continues
The brokerage also uses a tool called Gallagher Drive, a data and analytics platform that breaks down transactional data by client size, industry sector, geography, line of business, and more, helping clients to understand coverage and premium trends, and enabling them to peer review against companies of similar size and activity. This specific tool, according to Partington, helps businesses understand if they're getting good results out of the insurance market.
Also in the realm of data, analytics and modelling, Gallagher offers catastrophe modelling to its clients via Gallagher Forecast, which allows clients to see and model the potential impact of catastrophes on all of their locations across Canada and further afield.
"We launched a tool called Gallagher SmartMarket in the last couple of months, which allows our insurer partners to identify risks that they're interested in writing, so it allows us therefore to understand which insurers are right for our clients and bring new insurers to the table," the chief executive added. "Obviously, the more insurers we have interested in writing our clients' accounts, the more competition we can try to generate. SmartMarket is really bringing the broking process forward into the modern age. We don't have to just rely now on our experience, anecdotes, and large appetite to match our clients with the right insurer. It's a really powerful tool."