These are the top 10 property/casualty insurance companies in Canada | Insurance Business Canada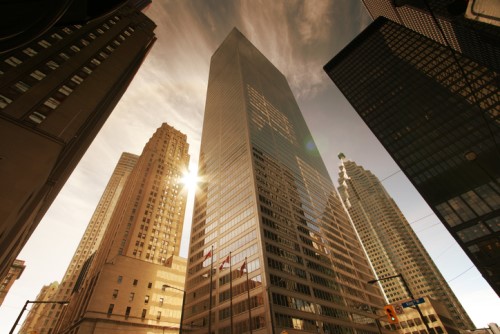 The nation's top 10 property/casualty insurance companies claimed just over two-thirds of the total market and wrote more than $39 billion in premium in 2018, according to global credit rating agency AM Best.
Intact Group is once again the largest property/casualty insurance company in Canada, representing 14.4% of the market and writing $8.6 billion in direct premiums - $2.2 billion more than its nearest competitor, Aviva Group ($5.3 billion).
While the order of the top three insurers did not change year-over-year from 2017, the third largest insurer, Desjardins Group, did record a slight increase of market share, by 0.1%. Overall, the top three insurers saw a small reduction in market share in 2018, controlling about 31.6% of the industry compared to 33.3% of market share the year prior.
In total, the Canadian property/casualty insurance industry wrote $59.6 billion in premium in 2018, with the top 10 insurers contributing $39 billion to that total. As the Canadian market has grown, nine of the top 10 insurers listed below have reported premium growth. The only insurer to experience flat premium growth is Aviva Group, but the firm still managed to maintain its place in second position.
There were some changes in the top 10 in 2018, including a new player in the shape of Northbridge Group. Lloyds Underwriters CAB and Co-operators Group switched places between fourth and fifth, and a similar move occurred between Wawanesa Mutual Insurance Company and TD Insurance Group in sixth and seventh positions respectively. All of these carriers reported some premium growth in 2017, so the switches represent respective pace of growth.
The 10 biggest property/casualty insurance groups by direct premiums written and market share, according to AM Best, are:
1. Intact Group
Direct Premiums Written: $8.6 billion
Market Share: 14.4%
2. Aviva Group
Direct Premiums Written: $5.3 billion
Market Share: 8.9%
3. Desjardins Group
Direct Premiums Written: $4.9 billion
Market Share: 8.3%
4. Lloyds Underwriters CAB
Direct Premiums Written: $3.5 billion
Market Share: 5.9%
5. Co-operators Group
Direct Premiums Written: $3.3 billion
Market Share: 5.6%
6. Wawanesa Mutual Insurance Company
Direct Premiums Written: $3.3 billion
Market Share: 5.5%
7. TD Insurance Group
Direct Premiums Written: $3.2 billion
Market Share: 5.4%
8. RSA Group
Direct Premiums Written: $3.0 billion
Market Share: 5.1%
9. Economical Group
Direct Premiums Written: $2.5 billion
Market Share: 4.2%
10. Northbridge Group
Direct Premiums Written: $1.7 billion
Market Share: 2.9%
All other carriers represented $20.2 billion in written premium and 33.8% of total market share. Gordon McLean, senior financial analyst at AM Best commented: "For the carriers outside the top 10, we are seeing that category has become slightly more populous, with market share increasing to 33.8%, up from about 32% in 2017. That was driven by an approximate $2.6 billion increase in written premium."