IBC creates commercial task force | Insurance Business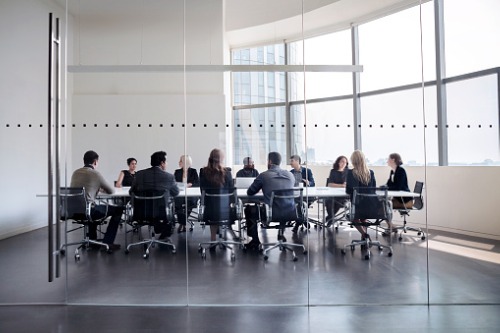 To address the growing concerns of the commercial insurance industry – particularly Canada's condominium insurance pricing issues – the Insurance Bureau of Canada (IBC) has launched a new task force.
IBC's National Commercial Insurance Task Force will assess the effects of a hardening global commercial insurance market on Canadian companies and consumers. The task force will be composed of insurers, insurance brokers, local chambers of commerce, small businesses, trucking stakeholders, and risk experts. Together, they will develop recommendations to help keep insurance affordable and accessible across the country, a release said.
"We've heard from concerned parties across the country about challenges with finding affordable insurance and we want to know what can be done to overcome the problems," said IBC president and CEO Don Forgeron. "We strongly believe that if all stakeholders work together, we can find solutions to control costs and, ultimately, improve insurance availability."
Notable representatives on the task force include members of the Canadian Condominium Institute, Canadian Trucking Alliance, the Canadian Federation of Independent Business, the Insurance Brokers Association of Canada, and the Risk and Insurance Management Society.
A release mentioned that the task force will hold its inaugural meeting in Edmonton this month, followed by meetings in Vancouver, Halifax, Toronto and Montreal in the months to come.
Read more: IBC tackles condominium insurance issue by hiring risk manager
Coinciding with its launch of the task force, the IBC also shared details on its "multi-faceted approach" action plan to address Canada's pressing condominium insurance issues, especially in the province of Alberta. The bureau revealed last month that it would engage a risk manager who would assist condo corporations in securing insurance, and now the IBC has outlined additional plans:
Offering education and information on insurance and the importance of risk management and loss prevention strategies for condos.
Providing the Alberta government with best practices used in other jurisdictions.
Engaging insurers, stakeholders and government to directly help condo corporations experiencing difficulties in the insurance marketplace.
"The industry wants to work with all stakeholders to help condominium corporations find adequate and affordable insurance," said Forgeron.
Read more: IBABC calls for stakeholders to discuss reforms for condo insurance
The IBC's action plan comes as the Insurance Brokers Association of British Columbia released its own proposal to help BC's condo corporations deal with skyrocketing insurance rates. The broker association also called for stakeholders to come together to discuss reforms to the condo insurance market.