Insurance industry can't rest on its laurels with talent recruitment | Insurance Business Canada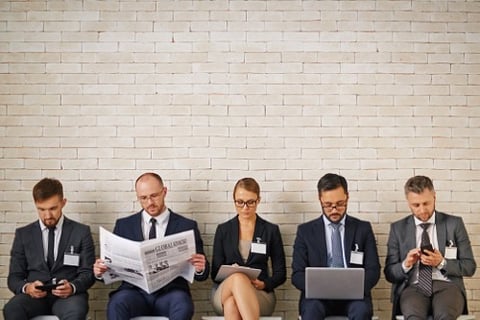 Even while younger people are becoming increasingly aware of insurance, their interest in a career in this industry isn't rising alongside the awareness. A recent report from Applied Systems and InVEST, titled The Future of Insurance: Bye Boomers, Hello Digital Natives, determined that the degree of interest the Gen Z generation has in a career in insurance stayed the same between the 2019 and 2015 surveys, though the percentage of those who are uninterested in an insurance career rose by 11% between the two surveys.
Demonstrating to younger generations that the industry has many of the attributes that they're looking for in future professions might be the answer to addressing these attitudes.
"What we know to be true is that many generations are really craving stability and an industry like insurance has that ability in spades. That's probably the strongest aspect of our value proposition to an employee, is that we're not going anywhere, we're embedded into everything we do in life and in business, and we've been able to evolve and shift our product offerings as an industry to keep up with the game changers within our society," said Trevor Buttrum, manager of Career Connections, a division of the Insurance Institute of Canada (IIC) that focuses on raising awareness among young adults and career seekers about skilled professions in the insurance industry.
Young people also crave variety in their careers, added Buttrum, and the ability to take true ownership of their career and steer it in the direction that they want to go.
"Within the insurance industry, there's actually a microcosm of the Canadian labour market at-large, in terms of the roles and opportunities that are available, so there's a role that fits with anything that you're interested in and anything that you could see yourself driving towards, and there's the flexibility to be able to change directions along the way," he said. "It's possible to become a deeper specialist, become a property adjuster and move into accident benefits or bodily injury adjusting, or you might be a broker who decides that they would like to move to the underwriting side of the business. You can find that evolution anywhere in virtually any career path in the sector.
Read more: How much longer can we rely on top talent 'falling' into our industry?
Another thing that youth are searching for in their potential employers is opportunities to make a contribution. In turn, when the Career Connections team surveyed industry professionals in the past, 97% said that they felt they contributed to their company's success.
"That's huge in terms of being able to feel like you're making a difference in your career, and we feel that's an important statistic to be able to share with young people in terms of knowing that the industry does feel like they're contributing to great work," said Buttrum.
When it comes to building interest among younger generations, Career Connections strives to make the messaging personal, tailoring it to a local region to show young people exactly what they can expect from an insurance career, wherever they decide to pursue it.
"We talk about it from a real and authentic perspective. When we are able to leverage ambassadors who are local to the region, they naturally infuse that regional landscape into the dialogue, so they're able to talk about what it's like to work in Vancouver, or what it's like to be a part of the industry in rural Nova Scotia," said Buttrum. "Although the materials remain the same, the flavour and the narrative and the storytelling is what makes it come to life, and that's why the industry professionals who are engaged with our program play such a vital part in making it a success."
Read more: One insurance firm's 360-degree approach to diversity and inclusion
Career Connections also engages local employers in the discussion to further drive home its messaging.
"We work with the local institutes and chapters to make sure that it's a cross-section of the industry in that area that's represented when we might host a networking event or an insurance-specific career fair, so being able to tailor and create almost made-in-region solutions that help meet and feed the talent pipeline that the industry is looking for," explained Buttrum.
Looking forward, the Career Connections manager says the industry can't rest on its laurels when it comes to talent recruitment.
"We're going to need to continue to drive forward in building comprehensive strategies that take a look at making sure that the message is loud enough and is amplified as required to be able to resonate and stick with the audiences that we deal with," he said. "There's a lot of noise within the labour market as other industries are facing similar demographic challenges – tech talent is needed in virtually every sector, for example – so it's important that the industry develops a message that is resonant and that is amplified by all of us coming together, and not just by one specific organization or company."