Lime lobbies Saskatchewan government to operate in the province – report | Insurance Business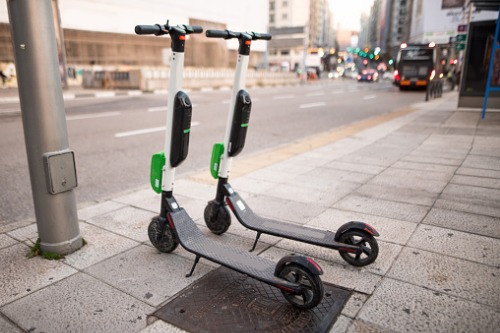 E-scooter rental company Lime plans to lobby the government of Saskatchewan for regulatory changes that could pave the way for the company to operate in the province, according to a CBC News report.
According to CBC News, Lime has registered as an in-house lobbyist in the province with the intention of lobbying Premier Scott Moe and Joe Hargrave, the minister responsible for Saskatchewan Government Insurance (SGI).
The move, however, has sparked concerns that the company's questionable global safety record may follow the company to the province. Lime's 2018 launch in New Zealand, for instance, was marked by a substantial rise in accident insurance claims in the cities of Auckland and Christchurch.
Read more: The rise of the E-scooter and the need for micro-mobility insurance
"Our main concern is safety (particularly for on-road use), inexperienced riders, and riders not wearing the proper safety equipment," a spokesman for the Saskatchewan provincial government told CBC News. "There are also no federal or provincial manufacturing or safety standards that apply to these vehicles. We believe these represent an increased risk under our no-fault insurance program, as well as riders being uninsured motorists."
While Lime already has a presence in Edmonton and Calgary in Alberta and Montreal in Quebec, e-scooters are currently not allowed on public roads in Saskatchwan. However, the company said individual municipalities should be allowed to decide whether or not to permit e-scooters on their streets.
"There is a lot of precedent to look at in terms of what's been done by other provinces to permit cities that wish to explore this," Chris Schafer, Lime Canada's senior director of strategic development, told CBC News. "It's the cities themselves that determine the rules and whether they would like to have that available to residents locally, as a shared form of electric micro-mobility that doesn't contribute to traffic congestion and helps reduce greenhouse gas emissions."