Newly formed brokers council in Saskatchewan takes on big challenges | Insurance Business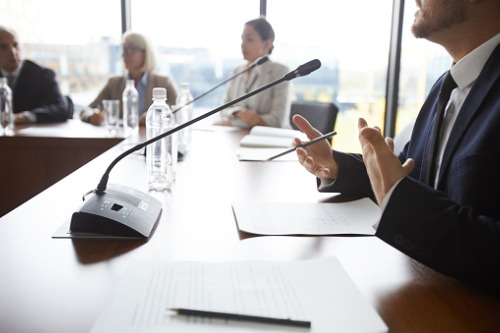 The Insurance Brokers Association of Saskatchewan (IBAS) has a new and improved council aimed at emerging brokers in the province – and its appointees for 2020 have their work cut out for them.
In September 2019, the IBAS board of directors approved the creation of the Emerging Brokers Council, which replaced the former Saskatchewan Young Brokers Network that had been established in 2003. This step was taken to reflect that not all entrants to the insurance industry are necessarily 'young.'
Read more: The insurance talent pipeline: selling the broker role
"Insurance, as we all know, can sometimes be people's second or third career and we wanted to include those people that are new to the industry as well," said Nicole Sinclair, director of strategic initiatives at Regina-based HAL Insurance and chair of the new council. She added that the IBAS board was also looking for "a new direction to build on the success of the Young Brokers Network that was in place before, and keep an advisory committee of people that are new to the insurance industry."
The mandate of the Emerging Brokers Council has three parts, the first being to ensure that the perspectives of young and emerging brokers are represented in IBAS activities, within the association's policies, and at industry events. After all, they have a different viewpoint from brokers that have been involved with the insurance industry for decades or those that own brokerages.
"We also promote the profession of being an insurance broker as a modern, rewarding and first-choice career. We, as those who are relatively new to the industry, are trying to spread the word that this is a great career choice," explained Sinclair. "I think that the insurance industry across Canada needs to work on building its workforce."
Finally, the council is focused on community engagement. IBAS has an annual charity partner and, for 2020, that organization is STARS Air Ambulance. The new council will hold fundraising activities for STARS during 2020 to meet a target set at the beginning of the year.
All three of the directives under the Emerging Brokers Council's mandate are aimed at establishing closer ties with the communities in which brokers work.
"We don't have massive urban areas that represent a vast majority of people and a lot of IBAS's members are small rural brokerages spread all over Saskatchewan, so it's important for us to make sure that we're all equally represented and we're not just talking about insurance brokerages in Saskatoon and Regina because there's so much more to our province," explained Sinclair. "We're spreading the message in the rural places as well that there are insurance brokerages in your community and these are great places to work – they're a fantastic career choice and this industry has a lot to offer."
Read more: Expectations and ability of brokerages to adopt tech varies in rural and urban areas
The annual charity partner also ties into the community theme since people in the province rely on STARS's help during tragic situations, especially in more remote areas that are far from hospitals.
Sinclair herself got involved with the new council after attending the IBAS annual conference. She had worked for the Saskatchewan Trucking Association, which owns HAL Insurance, for about six years at that point so associations were something that she was well-versed in already.
"I really appreciated the role that they played in our economy and in these industries and being a voice of the province, so I wanted to get more involved with IBAS," she told Insurance Business. "I started showing up at events and educational institutes and networking with people there, and when this opportunity presented itself, I applied and was accepted."
Looking ahead for 2020, the council is first making sure that all of its members are introduced to what's going on at a provincial and national level, including bringing everyone up to speed on IBAS policy directives.
"If we're going to be that next generation of industry leaders, it's important that we be part of these conversations," said Sinclair.