Expectations and ability of brokerages to adopt tech varies in rural and urban areas | Insurance Business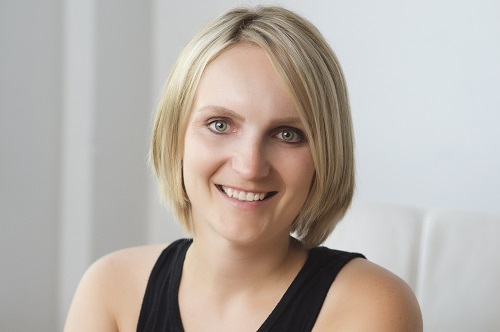 Sarah Edwards (pictured) might be young, but she's already the owner and president of two brokerages: Aberdeen Agencies and Brightwater Insurance, both located in Saskatchewan. Her businesses differentiate themselves from competitors through the team's close ties to customers and their focus on educating clients to make sure that they understand exactly what they're covered for in their policies.
Her career trajectory reveals the importance of sustaining connections with people throughout your life as well as your career, even if it's just the next door neighbour. In this Q&A, Edwards told Insurance Business how she first acquired Aberdeen more than five years ago, and the role that technology plays in her business.
Tell us about your career trajectory. How did you end up in the insurance business, and president and owner of Aberdeen Agencies?
After high school, I went to the University of Saskatchewan and I got a finance degree, and I ended up getting a job as a banker. I didn't really like the trajectory that I was headed on, so I went back to school, to the University of Regina, and I took some accounting courses and then I worked for CGI as an accounting clerk for four years.
Then, I took a leave and went backpacking through Europe for a few months, and [when] I came back and I was living in Regina, my mom was actually an insurance broker as well and she was looking for another brokerage to buy. She saw that this one was for sale, and I happened to text her as she was thinking, 'who could I get to manage it,' so my name popped up and she knew that I was trying to move back to the Saskatoon area, so it was purely timing and chance.
When you look back at your career, what would you say are your proudest accomplishments?
Making it, I guess. It's kind of a scary world to open your own business and it helped me become a lot more confident and more of a problem solver. It's just really satisfying to look back and think where I came from to where I am now.
What are the challenges of running a brokerage?
Because my brokerage is small, I wear all the different hats, so it's difficult sometimes to switch from bookkeeping to HR to customer service to commercial or personal lines or IT.
Tell me about the process of acquiring your second brokerage.
Saskatchewan is comprised of a million small towns and everybody seems to know everybody. The lady who owned Brightwater Insurance was actually originally from my hometown, and her dad and my dad are neighbours, so he kind of knew who we were, and I was actually friends with her employee at the time. She approached us and she knew that I was going to take care of her employees.
As a director on the IBAS board, what are you hearing about the challenges facing brokers in the province today?
I'd say that there are a few different ones. One being the rate of change or the pace of change – it seems to be coming faster and faster, and it depends on where you're located, I think. I'm right on the edge of both worlds because I'm just outside of Saskatoon, but the urban brokerages seem to be able to move ahead with the technology and their customers move ahead with the technology.
In the rural locations, it's less so. The customers don't really have the expectation that you move ahead with the technology as much or [have] the ability to keep up with you if you do. It's finding that balance between the two, and that's what I'm hearing I guess more from the rural brokers than the urban brokerages.
Have you adapted any specific technology into your businesses?
Since I've taken over, we've gone paperless. We have adopted e-docs, e-signatures – just trying to streamline the process a little bit. I haven't changed our broker management system or anything like that, but I've got a new website. There's not a whole lot of consumer facing technology that I've really done with that yet.
Related stories:
BrokerTeam announces new appointment and a new corporate structure
Which insurance specialty should brokers target?