Record catastrophe claims stress Western Canada homeowners: Study | Insurance Business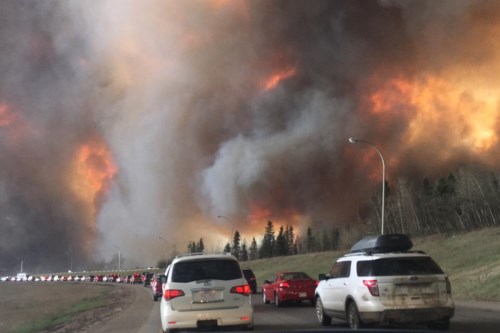 A recent study conducted by J.D. Power found that the recent spike in major claims made in Western Canada has put insurers operating in the region on the ropes.
The study, entitled the "J.D. Power 2017 Canadian Home Insurance Study," also found that Western regional carriers as a group have experienced a 10-point year-over-year decline in customer satisfaction relating to the claims process.
Search and compare insurance product listings for Professional Liability from specialty market providers here
"Catastrophic claims on the scale of what we've been seeing over the past few years in Western Canada, and over the past several weeks in Quebec, have put a tremendous strain on insurance carrier resources, affecting everything from longer than average claim payment cycles to customers experiencing greater annual premium increases," commented J.D. Power insurance practice director Valerie Monet.
"Though the immediate effect of these spikes in claims is felt most by regional carriers, some leaders in the industry have found ways to buck that trend by providing truly great customer experiences even in periods of significant operational stress."
The study's key findings include:
Western regional carriers challenged by Fort McMurray fire – Claim satisfaction among Western regional carriers as a whole dropped 10 points in 2017 to 796 from 806 last year. In an interesting inversion (when typically smaller regional insurers outperform national carriers), claim satisfaction for national carriers in the region increased by 22 points year-over-year to 805. J.D. Power suggests that the changes in satisfaction "may reflect capacity constraints put on regional carriers operating in Western Canada stemming from the Fort McMurray fire, which was the largest insured disaster in Canadian history."
Disconnect between perceived and actual coverage – According to the study, almost half (48%) of the respondents in Quebec say they have overland flood coverage, but the
Insurance Bureau of Canada
estimates that only about 10% to 15% of homeowners across the country actually have coverage.
One key is to manage expectations – Although overall satisfaction among customers in the Western region who have made a claim is lower compared to those in the Atlantic/Ontario region and Quebec (773, 789 and 812, respectively), average satisfaction scores for carriers operating in the West that provided a timeline for the claim process and met that timeline is 823.
"When dealing with losses on the scale of the Fort McMurray fire, the logistical challenges faced by carriers can be overwhelming," Monet added. "But those companies that follow best practices for proactive customer communications can still achieve superior levels of customer satisfaction. This has huge implications for carriers currently dealing with an influx of calls stemming from the flooding in Quebec—regardless of whether the customer is covered."
Related stories:
RSA reveals early impact of Canada's floods
Fort McMurray residents face home insurance blow