Reinvented Unica Insurance lands top prize at industry awards | Insurance Business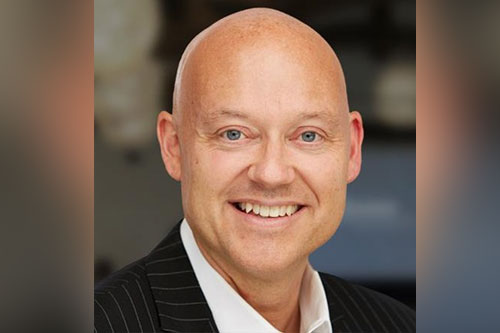 The only way for Unica Insurance to cap off a year in which the company was recognized as an Insurance Business Canada Five-Star Carrier, amid a 10-year turnaround that reinvented the firm's very foundation as a personal lines automobile insurer, was to take top prize at the Insurance Business Awards in Toronto.
In November 2019, Unica won the DKI Canada Award for P&C Insurer of the Year and has been celebrating the success ever since.
"I can tell you the amount of excitement from our staff was fantastic," said David Smiley (pictured), COO at Unica Insurance, adding that it was an unexpected win. "As a small niche insurer [that] only operates in Ontario, we know that the team has been working hard over the past few years to reinvent our company, so to be recognized and acknowledged for that made our staff and leadership within the organization feel quite proud, and it certainly encourages us to keep focused on our transformation."
A decade ago, Unica had a completely different brand and identity. Known as York Fire & Casualty Insurance Company, it had endured poor results as a non-standard automobile carrier, until 2008 when it was acquired by La Capitale General Insurance. The struggling firm was rebranded to Unica Insurance and began a journey of reinvention, coming out the other side as a niche carrier focused on commercial and VIP personal insurance solutions.
"The fundamental element of our strategy is to focus on higher touch business – customers that require customization, customers that require the good advice of a broker, and certainly a strategy that doesn't focus on the commodity aspect of the business or the digital aspect of the business," explained Smiley.
Over this time, Unica also saw a complete transformation within its culture. The leadership team began hiring university graduates – i.e. educated young people who are career-minded – and investing in them through training while encouraging them to achieve their professional designations. The insurer also seeks to promote from within whenever possible and while it's not always able to do so, the guiding mantra is 'hire great people, treat them like professionals, have high expectations, invest in them, and give them opportunities to advance in the organization,' according to Smiley.
Read more: IBAO launches pilot to reach next generation of brokers
Nonetheless, this transformation of the company didn't come without its challenges.
"Anytime you're reinventing an organization, it takes time for that to show up in the results," said Smiley. "The big challenge was asking for patience from a variety of stakeholders, keeping the staff motivated, keeping our parent company La Capitale engaged and pleased with the progress, and then being patient for those results to turn."
It took around four years for the company's results to show solid improvement, during which time the Unica team had to stay disciplined and stick to the plan. Now, the strategy is paying dividends for the carrier – in its 2018 annual report, La Capitale reported that Unica experienced premium volume of $138 million, 8.4% growth over the previous year
As the company looks ahead to 2020, its key business strategy will involve more of the same.
"Although we've totally reinvented our business and we believe in our strategy of segments in commercial and VIP personal lines, now it's [about] continuing to accelerate our overall portfolio in that direction," said Smiley. "When we started this journey, we were only 8% commercial insurance [and when] we started off 2020 we were closer to 45% in the first two months, which is great."
He added that the hard market offers up opportunities to take the business even further: "There is a lot of dislocation, instability, uncertainty, and changes taking place in this current tight market. Because we're profitable and our strategy is working, we see that as an opportunity to grow our business and keep to our strategy, but [also] to grow it by picking up opportunities that may not have presented themselves two or three years ago."