RSA thwarts tough winter, reports 'further progress' in Q1 | Insurance Business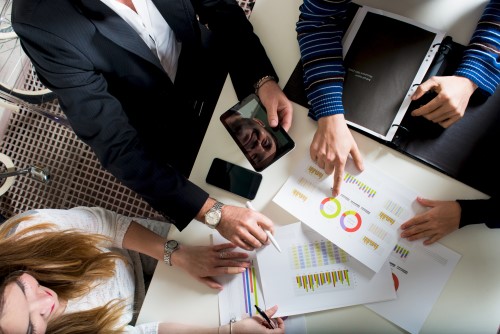 It has been a long hard winter in Canada. Tough conditions continued throughout April leading to significant weather-related losses for Canadian insurers.
But RSA Group wrapped up warm against the cold. The insurer reported "further progress" in the first quarter (Q1) of 2018, with gross written premiums up 1% versus 2017, and large loss ratio, expense ratio, and attritional loss ratios all showing improvement.
"We're happy with RSA's progress at this early stage of the year," commented Stephen Hester, RSA Group chief executive. "The underlying business is tracking consistent with our ambitions overall, while winter weather volatility is a normal part of our business. Headline profits are also strongly up, reflecting the absence (as planned) of restructuring costs."
RSA's pre-tax profit for Q1 was higher than the same period last year, but on an underlying basis it was lower due to elevated winter weather costs being not fully offset by other improvements.
Poor weather was a particular problem for the insurer's Canadian arm. Group weather costs were 5.1% of net earned premiums – 3.1 points higher than Q1 of 2017 and 1.9 points higher than the five-year average of 3.2%, with all regions impacted.
Market conditions were neither hot nor cold. They remained largely unchanged versus 2017 and pricing was fairly subdued, except in portfolios responding to industry losses.
The Group reported gross written premiums of £2,099 million (about CA$3,639 million), which is a 1% increase at constant FX rates and in line with Q1 2017 reported rates. Group net written premiums of £1,571 million (about CAD$2,724 million) were up 2% on an underlying basis.
"Q1 saw progress continue with customers, bounded by a disciplined remediation approach where profitability is threatened. In each region, we saw positive developments," the insurer announced in a statement. "In Canada, we closed the acquisition of Deeks, a personal lines brokerage (specializing in affinity business) with annual net written premiums of circa $48 million, which fits our Johnson division very well."
Related stories:
Broker force drives RSA Canada's success
More than half of Canadians are 'risk takers' in winter emergencies