The benefits of being a mutual insurer | Insurance Business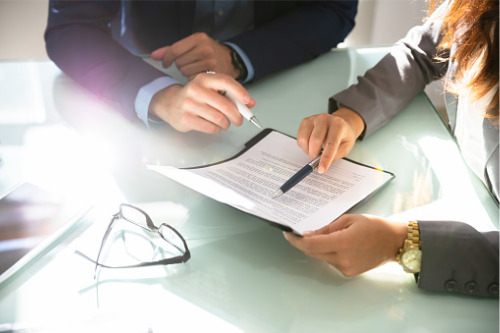 There are benefits to being a mutual insurance company. Over the past year, insurers worldwide have had to adapt, pivot, shift their operating models, and provide relief to customers as they navigated the impacts of the COVID-19 pandemic – all while attempting to maintain strong financial results, and if possible, driving profitable growth.
Some have been more successful at these endeavours than others, largely depending on their exposure to certain lines of business (retail, hospitality, travel and live events were hit very hard by the pandemic), as well as their exposure to catastrophic risk. The difference between mutual insurers and their privately-owned counterparts is that they don't have to manage their stock price and shareholder fiduciary duty in the same way.
Mutual insurance companies have "more time and patience" on their side, according to Jean-François Chalifoux, president & CEO of Beneva, Canada's largest mutual insurance company, which was formed via the merger of Quebec-based La Capitale Insurance and Financial Services and SSQ Insurance.
Read next: Mutual insurers announce merger
"Being a mutual definitely allows us to take a longer-term view on strategy, risk appetite and investment," added Shelley Willick, president & CEO at Saskatchewan Mutual Insurance Company (SMI). "We're not as concerned with managing our stock price. The profits that we generate are invested back into our company, and that helps to stabilize the premiums."
At their core, as companies owned by policyholders and members, mutual insurance companies potentially have more drive to provide human-focused approaches – something that was particularly important during the COVID crisis, when policyholders were hurting.
"As a mutual, we focus on partnerships. It's about people working together to make a difference," Willick commented. "That also gives policyholders another reason to buy their insurance from us. We bring that cause – to make a difference – versus just selling insurance policies. I truly believe that our mutual structure allows us to take a longer strategic view, which is focused on partnerships, and that really does help in times like this."
When Beneva revealed its new brand in December 2020, the mutual insurer announced its renewed focus on being a company of 'people looking out for people'. The name Beneva – an invented word – ties into the theme that mutuals are out there for the people.
When split into 'Bene' and 'va,' Beneva can be associated with 'benevolence' and 'movement' (in French), Chalifoux explained. He told Insurance Business: "Beneva can be associated with a 'movement towards kindness,' which I think is really inspiring and powerful. That's really what we want to establish as our new corporate culture. We want to be recognized as a company that will put people first.
"As Beneva distinguishes itself with a more human approach to service, it helps that we're not as focused on delivering quarterly results to financial analysts. We are credible in building a simple and more human approach, and we're focused on providing peace of mind to Canadians across the country. I think that by not having this quarterly pressure will really allow us to move gradually and progressively toward that goal."
Gore Mutual is Canada's oldest mutual insurance company, at 182-years-old. When reacting to the firm's 2020 results, CEO Andy Taylor also highlighted people as being at the core of everything the company does. In fact, people lie at the heart of Gore Mutual's Next Horizon transformation program – both in terms of the benefits that the firm's policyholders will gain from Gore Mutual's fresh, technology-first outlook, but also in terms of the talented individuals that are enabling the transformation.
Taylor told Insurance Business: "We're very encouraged and very proud of how Gore Mutual has navigated through what is one of the most significant crises of our time. At 182-years-old, we're Canada's oldest P&C mutual insurance company. Gore Mutual has been through a lot of crises over time, but I'm really pleased and proud that during the COVID-19 pandemic, we've been able to lead with purpose and with a real focus on employee wellbeing.
"As a mutual insurance company, it was really important to us that whatever activities and behaviour we took during the pandemic, we wanted to be able to look back and be proud of those. And so, we led our business with a real focus on employee wellbeing throughout the pandemic, and also in terms of providing relief and support to our policyholders. In addition to that, we managed to deliver solid financial results while executing on our Next Horizon strategic plan – so there were a lot of moving parts, and I'm really quite pleased with how the year landed."