The 'Internet of Things': Disruption or opportunity for insurance? | Insurance Business Canada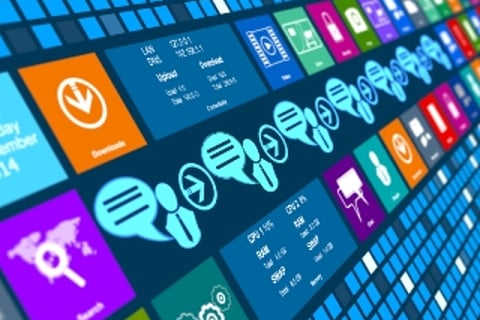 The Internet of Things (IoT) – the web of smart devices connected by the internet – is a hot topic at the moment.
In the aftermath of Friday's major DDoS attack, it emerged that hackers used a web of connected devices to stage the attack – including some now-recalled CCTV cameras made by Chinese firm Hangzhou Xiongmai Technology.
Chubb, Hub, Verizon, Wells Fargo, Noble Energy, NAS, Symantec and XL Catlin will all be at next month's international cyber event – will you?
The company, whose devices were hijacked via malware known as Mirai, have since described the event as a "huge disaster" for the IoT.
But while ill-intentioned hackers are using the IoT to create havoc, a host of tech companies are using it to provide innovative solutions for the insurance sector.
Technology developer HomeServe Labs has designed a smart water-leak detection system that is being embraced by the home insurance industry.
Leakbot is a small, connected device which uses intelligent technology to detect water leaks anywhere on the mains water supply – from dripping taps to hidden leaks on pipes.
The simple idea, Craig Foster, managing director of HomeServe, said, is that a single device is powerful enough to protect a whole house, yet cheap enough that an insurance company "can basically give these away for free to their customers, and that investment pays back based on all of the water damage claims that they prevent."
The product is simply clipped onto a pipe at home, meaning insurers can distribute them directly to their customers, avoiding expensive installation costs – and just this month
Aviva
UK became the first insurer to partner with the company, offering LeakBot to its customers.
And whilst smart devices are newer to the home insurance market, auto insurers have long been mulling over the benefits of telematics.
Typically younger drivers have been the biggest market for telematics, as they seek to reduce expensive premiums, but new technologies such as Appy Fleet, an app-based product, are extending the technology's reach by removing the need for traditional devices.
Drivers around the globe can simply download the app, which works as its own telematics system, for free – meaning the costs of funding, fitting and supporting a traditional telematics hardware system in a vehicle are drastically reduced.
"For insurers, the prize is huge," Trak Global Group chief executive Nick Corrie told
Insurance Business.
The app measures driving behaviours such as speed, acceleration, braking and time of driving, and drivers can access scores via their smartphone.
"Experience with this technology shows that users have fewer accidents and drive safer," Corrie said – meaning potentially fewer claims for insurers to pay out on.
But some argue that the IoT presents a more substantial benefit to consumers than it does insurers.
"IoT is disrupting insurance by deteriorating the insurers' long held information advantage, and opening the market up for others to predict and manage risk," Heidi O'Leary, principal consultant at Market Gravity, a proposition design consultancy, told
Insurance Business.
The explosion of real-time data from connected devices gives consumers more knowledge, which may equate to more power.
"This will lead to new business models that cater for more preventative, personalised and demand-based services," O'Leary said.
Related stories:
Are SMEs underestimating their cyber exposure?
Digital transformation – do or die for insurers