What's behind the Rogers-Megson FitzPatrick deal? | Insurance Business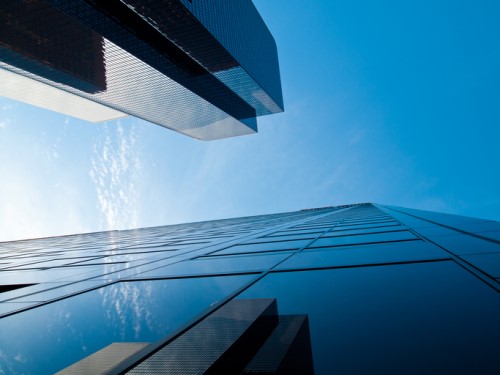 Rogers Insurance entered the B.C. market for the first time when it announced earlier this week that it had purchased shares in business and personal lines brokerage Megson FitzPatrick Insurance Services as part of a partnership initiative.
Speaking about the deal to
Insurance Business
, Bruce Rabik, COO at Rogers Insurance, said he didn't want to take a typical approach with the Megson FitzPatrick merger.
"There are basically two kinds of M&A (Mergers and Acquisition) models out there," he explained. "There is the big broker model, typically American brokerages, that buys brokerages to strip out as much profit as possible to make it work. Then there are the insurer-led models that are about insurers gaining control over the broker channel. We believe that Rogers has carved out a third option- that is a model that is between those two.
"Of course we have to worry about profitability but we have found a way to do partnerships that means the brokerage can continue in the local community with its own brand, that jobs will not be eliminated and that we can remain independent. So my advice to other brokerages seeking partnerships, or to sell, is to consider what is in the best interests of your staff and your clients and shop around."
Rabik said there will be greater availability of policies for brokers following the merger.
"We are beginning to look at a process where we will collaborate and work towards taking the best from both firms," he said. "They have a few programs and facilities that are of particular interest to us and there are some things that we can offer to them (Megson FitzPatrick)."
The greater connectivity of brokers with businesses is another element that Rabik has his eyes on.
"Because we are based in Calgary we have a lot of clients who have properties or interest in British Columbia and so have always been licensed in B.C. So we have always thought about an office in BC. And just as importantly, or perhaps more - this strengthens the Canadian Broker Network ("CBN") in B.C.," Rabik said.
"Our two CBN partners in B.C., Capri (headquartered in Kelowna) and CMW (headquartered in Vancouver) cover the province very well, but with a dominant position in Victoria it means that CBN is now stronger than ever in this part of the world. CBN is a very important part of the future of Rogers - and everything that Rogers does we do with an eye on how it helps CBN as the leading Canadian based insurance brokerage organization."
Rogers Insurance originally became attracted to Megson FitzPatrick through talking shop and learned they were a good fit from there, Rabik said.
"We became familiar with the Megson management team and have always been impressed during casual conversations about their take on the industry. They talked about how they treat their staff and about the need to be proactive about creating a future for their firm," Rabik said.
"They get culture, they get the digital disruption that is coming, they get sales. And once we started serious discussions we found out that it is a particularly well-run firm."
Related stories:
Comparison site CEO issues challenge to brokers
Rogers Insurance partners with independent broker