What's in store for the IBAO in 2022? | Insurance Business Canada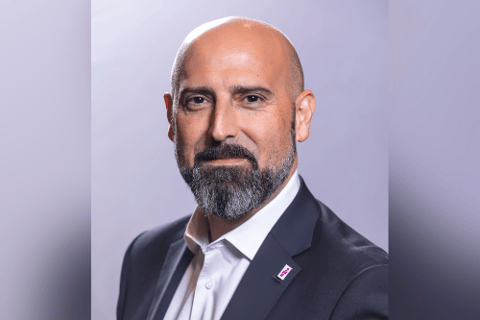 There's no stopping the Insurance Brokers Association of Ontario (IBAO), which is riding high after its very successful IBAO 2021 Virtual Convention earlier this month. The convention attracted over 1,100 brokers from across Ontario, who were keen to connect after a long year of COVID-19 challenges, and learn about the hot topics of the day, such as diversity, equity and inclusion (DE&I), broker consolidation and succession planning, digitalization, talent acquisition, and more.
Now, IBAO president Joseph Carnevale (pictured) has revealed what's in store for the association in 2022. First up, the IBAO will continue to run education campaigns, mentorship programs, and it will build on its student outreach by sponsoring insurance and risk management programs throughout the province – as it has done successfully with Humber College – and providing the resources and funding for young people to sit their RIBO examinations.
The IBAO is also planning to launch its Ontario Brokers Campaign in 2022 after putting the initiative on hold this year due to competing priorities amid the COVID-19 pandemic.
"We've recognized that a lot of people out there, especially millennials, don't really understand or appreciate how brokers are different or what the advantages of using a broker are, such as access to multiple markets, the relationship, the advice," said Carnevale. "We've dedicated a number of resources towards a campaign to the mass public about what brokers do, why they should be using us, and we're really excited about that. What's really nice about it is it not only speaks to potential clients of brokers, but it also speaks to the industry as a whole and could potentially get people thinking: 'Maybe this is a place where I want to work,' so it dovetails nicely into the recruitment aspect of what we do too."
Read next: Broker technolgy – the sticking points inhibiting digital delivery
2022 will also see the continuation of the IBAO's Going Paperless project, which was created this year to help the association and its broker members understand and meet consumer preferences for digital delivery of insurance documents. So far, the initiative has produced a number of foundational documents to assist the industry in moving digital communications forward in a consistent, thoughtful, strategic manner, establishing a baseline for digital servicing in the Canadian insurance marketplace.
"As you can imagine, COVID hit and all of a sudden people weren't working from offices, and the desire to get away from paperwork between insurers and brokerages was pretty high on everyone's list," Carnevale commented. "We've done a lot in this project over the last year and a half, and now, coming into 2022, we want to make sure that we don't just jump ahead and do something that sounds nice - 'going paperless' - we want to figure out exactly what that means. We've found during this process that it comes down to having the proper standards in place – data standards of what should be in a document and a download – and figuring out how we can do this consistently, and how we can automate this process as much as possible.
"Ultimately, the goal here is, if consumers have a seamless experience in getting their documents and interacting with brokerages, the whole broker channel improves because of it, and because of that the insurance companies that support us will improve as well. So it's a concerted group effort between the insurance companies, brokerages and tech vendors to make sure that we improve on this seamless exchange of not just documents, but data between all the different groups that are touching it, with the ultimate aim of giving consumers the best experience possible."
Over the past year, the IBAO has also started to overhaul the RIBO exam writing experience for brokers in the province, providing an online option (which was critical during the pandemic) in addition to its traditional in-class writing of exams. That overhaul is well underway, according to Carnevale, and will be fully underway in 2022.
Read more: Responding to challenges set by the hard commercial insurance market
"Because of the remoteness of the pandemic, you couldn't be on-site or learning in large groups, so we've made a lot of changes within the IBAO to make sure that our classrooms are now a hybrid of in-class and virtual. That way, everyone can feel engaged," the president added. "We spent a lot of resources and time on updating that, so all of our exams are now online in addition to being in person. We've tried to accommodate whatever someone needs to write an exam, and we're there to support our brokers, whether that's retaining and attracting new people to the industry and getting them licensed, or that's helping individuals in their educational journey to make sure they get a designation. We're there for every aspect of it - all online."
And finally, the IBAO is shaking up its governance structure for 2022 – a change that has been accepted by the association's broker members.
"We're going to shrink down the number of people on the board, and then open it up to support new board members who bring unique skills-based offerings. For example, they might have expertise with large commercial clients or national accounts; really, we're opening it up to people who bring a skill set that we don't currently have on the board," Carnevale told Insurance Business. "We're evolving our association governance to make sure we can remain as nimble as possible, and as effective as an association can be. And we're really excited about the potential for what we can continue to do and expand on our offerings in the future."