What's the key to employees' mental health? | Insurance Business Canada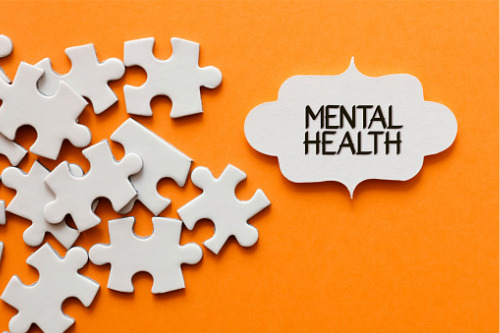 They came together – in spirit if not in person – to say those three words that any true leader is never afraid to say out loud: we don't know.
"Do I think people are stressed by it? Yeah, because it's unknown," said Danny Davies, chief people officer at Aviva Canada, when asked about how his company is managing expectations about the post-COVID return to the workplace.
"I think people are super anxious, and we're going to have to learn on the way. It's our job to keep speaking to people and genuinely make sure you listen to every single concern that someone has. You do that, you evolve, you change the plan over time."
Audra Thompson, Northbridge's VP sales and distribution for Ontario and Atlantic Canada, agreed.
"I think it's OK as leaders to say, 'I don't know,'" she said. "And the communications piece is key. When we do know, we'll communicate that. But I think there's also comfort when people hear your leaders don't necessarily have all the answers and we're figuring it out together."
Davies and Thompson were part of a panel discussion on mental health that took place last week at Women in Insurance Canada, an event hosted by Key Media celebrating diversity, equity and inclusion among rising and established leaders in the industry.
The two were joined by Nicole Burrell, broker relations director, Unica Insurance; Bernard McNulty, chief agent of Canada, Allianz Global Corporate & Specialty; and moderator Hailey Taskey, senior advisor and partner at Lloyd Sadd Insurance Brokers Ltd.
While the panel was assembled to talk about how the pandemic has shifted the conversation about mental health in the workplace, a good portion of the discussion was spent on the larger question facing everyone running a business right now; namely, just how normal will "back to normal" look when the pandemic is well and truly behind us.
There was agreement around the table that insurance companies, much like everyone else with office-based workforces, had to move quickly to adapt to the realities of last year – a shift that was just as much about adjusting to changes in our mental space as it was about coping with the logistics of setting up employees to work from home.
But even as companies were coming to grips with the challenges of a changing work environment, the panelists agreed the key to supporting employees could be found in the simplest of ideas, like just letting people know that someone cares.
"I think right from the outset of COVID, I think our leaders (at Allianz) did a great job of stepping up their one-to-one time with employees," McNulty said.
"What may have been once every two weeks or once a month became once a week or twice a week. We followed that up with a lot of skip meetings, where our senior leaders engaged directly with our frontline staff to see how they're feeling, how they were coping with all the changes that COVID brought."
He also said the pandemic was an opportunity for leadership to connect with employees on a more personal level, through not just one-on-one meetings but also with phone calls that weren't discussing work. "Calls where we talked about family, friends, the ways they were coping through all of this," he added. "I think those were important."
For their part, Burrell said Unica had also increased its touch points with employees, both through smaller meetings and larger staff meetings where everyone has a chance to understand what's happening in the company.
Aside from keeping everyone up to date and feeling heard when few people are in the office, the use of virtual meeting platforms serves another use as well.
"Not everyone is comfortable being on camera all the time, so sometimes it's all about not making anyone feel bad," Burrell said. "If they don't want to appear on camera that day, maybe you follow up if you start to see a trend. Just touch base to make sure nothing's wrong or there isn't a bigger issue beyond that."
While keeping the lines of communication open and finding small ways to connect with employees has served companies well through the pandemic, the question of when, how, and even if the employees' return to their offices happens in the near future is one that all HR professionals continue to deal with on a day-by-day basis.
But the best way to facilitate that return – no matter what it looks likes – is to let employees know everyone is on the same page when it comes to knowing what's coming next, said Davies.
"We've got some videos, we've got the office set up in a nice way... but none of that stuff is going to remove the anxiety," he said. "People are looking for certainty and it's not going to be there. I really think it's our job to guide people through that."