Why offering your clients trip cancellation coverage is a win-win | Insurance Business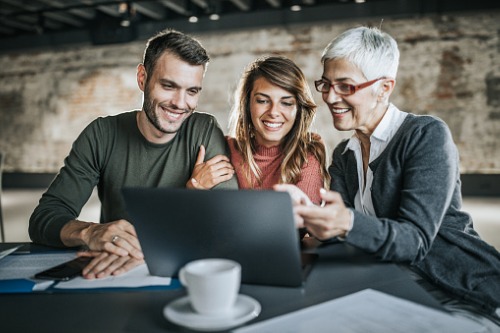 While people in Canada have, for the most part, been insulated from the intense hurricanes that swept through the United States in recent years, as well as the political unrest rumbling in certain countries, those travelling abroad have a bit more to worry about.
"[Hurricanes in 2019] already will have impacted a number of travellers who were planning to visit destinations that have been affected," said Dan Keon, vice president of market management for Allianz Global Assistance Canada.
Similar to bad weather, political unrest might also result in travel advisories issued by the Canadian government, which would then derail travellers' trips and, if they have it, trigger trip cancellation insurance.
With any number of events potentially disrupting Canadians' vacations, it's important for brokers to let their clients know about trip cancellation and trip interruption travel insurance since awareness about this coverage has historically lagged behind consumers' knowledge around medical insurance.
"Canadians have a fairly good understanding of the need for travel insurance, but that understanding is usually more focused on the need for medical insurance. There's a growing awareness of the fact that provincial health insurance plans don't offer protection or provide very little coverage when you're travelling outside of the country," said Keon. "The awareness around the importance of trip cancellation and interruption cover probably lags behind the appreciation of the need for medical benefits. Although with that said, the increase in events as far as unpredictable weather patterns and the increase of either political unrest or terrorist events has helped to raise awareness of the need for benefits like trip cancellation and trip interruption."
Because it's important to buy this insurance at the time of a trip booking and before a disruptive event occurs, brokers can use this opportunity to maintain contact with their customers throughout the year and beyond that annual renewal period.
Read more: Brokers: Don't forget about business travellers when selling travel insurance
"For brokers, especially P&C brokers, the real opportunity with travel insurance is to offer an annual medical plan at the time of a home and auto renewal. The annual medical plan is the 'set it, forget it'-type coverage that provides coverage for an unlimited number of trips within a one-year period, but that is usually only for medical benefits," Keon told Insurance Business.
"While that's a great opportunity to raise awareness around the need for medical coverage, it's also a good opportunity to have a discussion about the other types of insurance that your Canadian customers that may be travelling should have in place," he added. "Brokers then can use that opportunity to let their customers know that if they are taking a trip where they need to be booking flights or hotels or excursions, then it's important to protect that in the same way they're protecting their health, and the customer can always come back to the broker during the year to buy that trip cancellation coverage on a one-off basis."