Women in Insurance award winners revealed | Insurance Business Canada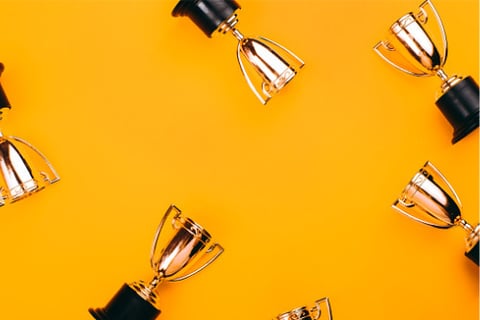 It has been one rollercoaster of a year so far, but the show must go on – and that was certainly the case for Insurance Business Canada's Women in Insurance Summit and the Women in Insurance Awards, which went virtual this year in light of the coronavirus pandemic.
Yesterday's event brought together leaders from across the Canadian insurance industry to discuss everything from gaining confidence in the workplace and developing a network, to furthering your insurance career and taking action when it comes to diversity, equity, and inclusion, alongside many other important topics. While the event was hosted online this year, that didn't change the energy that panellists, keynote speakers, and the close to 600 registrants brought to the talks.
At mid-day, Women in Insurance attendees were treated to an awards luncheon presentation, sponsored by Travelers, that celebrated insurance professionals across three categories: Excellence in Mentorship, Rising Star, and Employer of Choice. Against the backdrop of a tough year, the awards provided insurance professionals a chance to nominate their peers who are making a difference in the industry.
Read more: Women in Insurance Awards celebrate leaders making a difference in the industry
"We talk about [how] these are unprecedented times, these are trying times, and I can't think of a better time for us to be celebrating the accomplishments of our colleagues in the industry," said Heather Masterson, president and CEO of Travelers Canada, and the presenter of the Women in Insurance Awards. "Women have such a major influence on our lives, whether it's on a personal level or professional level, and certainly in the insurance industry, where there are many accomplished women who are doing great things – and today is a perfect opportunity to recognize those things. It's our duty to come together to support each other, to cheer each other on, and to lift each other up."
The first winner of the Women in Insurance Awards was CNA Canada for Employer of Choice, with president and CEO Nick Creatura accepting the recognition on behalf of his employees. Other nominees included CHES Special Risk, JEM Insurance, and Park Insurance – a dynamic group of companies that are leading the charge in creating workplaces that recognize excellence and support career growth for all.
Read more: Women in Insurance: 'Taking risks pays dividends in the long run'
"I can't tell you what a great honour it is just to be named a finalist for the Employer of Choice Award from among so many wonderful organizations, let alone to be the award recipient," said Creatura. "As an insurance organization, lending assistance to individuals and businesses in times of need is at the very core of what we do, and it all starts with our people and the cultural values that we hold dear. The Employer of Choice Award acknowledges CNA's commitment to building a workplace that continually strives for excellence, and an employee experience that drives career growth and engagement."
Creatura added that CNA has a diverse and talented workforce that spans multiple generations, backgrounds, and work experiences, and he thanked employees for their resilience, especially during this challenging year.
"Our values focus on inclusion, collaboration, innovation and continuous learning, creating an inspiring and purpose-driven culture that makes CNA an attractive destination for top talent," he continued. "We're proud of the reputation we've built. With over 100 years of experience in Canada, we're confident that our ambition and continuous drive to provide valued solutions, engage our talent, and provide exceptional service to our clients and partners will continue to differentiate us."
Read more: Zurich leader on women supporting women
Next up was the Excellence in Mentorship Award, which recognized an outstanding female who is dedicated to investing both time and heart to the rising generation of insurance professionals, helping to empower others and create opportunities for the continual advancement of women in leadership. The nominee list was stacked with top leaders from big insurance names like HUB International, KASE Insurance, Swiss Re Canada, Armour Insurance Brokers, Sovereign Insurance, Park Insurance, and The Co-operators. The prize ultimately went to Vanessa Figliuzzi, client service manager at The Co-operators.
"Thank you to Insurance Business Canada and Women in Insurance for creating this award honouring all of the women who dedicate their time and their hearts mentoring others," Figliuzzi said in her acceptance remarks. "I'd like to express my gratitude to my mentor, my support network, and everyone who nominated a mentor in this process. I'd like to accept this award on all of their behalf."
The final award, Rising Star, aimed to shine a light on an outstanding young leader in the insurance industry who has shown the highest potential for greater leadership and has excelled at pushing the envelope with innovation and growth, garnering the industry's attention and the respect of peers. The nominees included professionals from CHES Special Risk, Kent & White Insurance, APOLLO Insurance, MCT Insurance (a division of BrokerLink), Burns & Wilcox Canada, and Reider Insurance.
From an accomplished group of professionals, Margo Lyons, head of broker distribution at APOLLO, took home the Rising Star Award.
"I am so grateful to receive this award and am honoured to be recognized by Insurance Business and peers in the industry," said Lyons, adding that events like Women in Insurance help to foster community, particularly amid what she called an "extraordinary moment" in the industry.
"It's tough, but it gives us the opportunity to get creative and show leadership," continued Lyons. "I'm fortunate to be in the role that I am. It's been an adventure, and let me tell you, so much learning, but it's been incredible getting to build a community of brokers and insurance professionals across the country who see that opportunity and who jumped on it … I am so incredibly proud to be in this industry, and excited to be a part of its future."
From everyone at Insurance Business, and from our award luncheon sponsor Travelers, mentorship partner AIG, supporting partners Aon, Strigberger Brown Armstrong LLP, Burns & Wilcox, CNA, Trisura, Northbridge Insurance, and Access Restoration Services, and media partner Insurance Brokers Association of Ontario (IBAO), thanks also to all who attended the Women in Insurance Virtual Summit 2020.