Brokerage president leads 'old school' business into a new era | Insurance Business Canada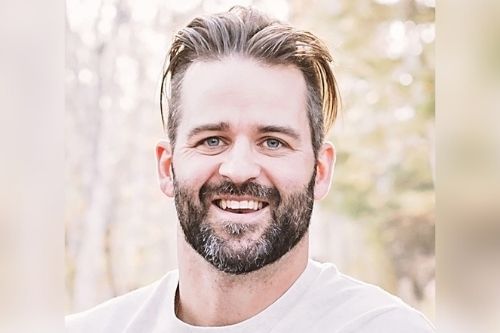 Joshua Girouard (pictured) was once an 18-year-old fresh out of high school, who was unsure about his career path. Today, he's the president of All Insurance Ontario, and has grown the business from five brokers to 10 over the two-and-a-half years that he's been in charge.
How Girouard got from Point A to Point B relies a lot on his dad, who worked in the brokerage industry and encouraged his son to join when Girouard was applying for college programs. In the end, he chose Mohawk College in Hamilton, and got his RIBO licence in 2005 while still in school, coming onboard at the family brokerage that same year.
Read more: The insurance talent pipeline: selling the broker role
Five years later, Girouard became a Canadian Accredited Insurance Broker, but even with the education and experience of working at All Insurance since 2005, he was unsure about taking over the family business when his dad was ready to retire. He remembers the transition from broker to president as a "whirlwind of not knowing what I was doing, trying to figure that out and asking my dad what to do, while also trying to keep an eye on what I wanted to do with the business and how I wanted to run it." He credits his colleagues for supporting him during this period, particularly in the first year of his leadership tenure.
One of the ways that the brokerage has evolved with Girouard's guidance – even before he was president – was in becoming more agile. For example, the business got rid of desk phones a long time ago, using cell phones instead so that clients could text their brokers at any time. That change "was mostly about delivering our service to the client better than in the past, where [the brokerage] was a very old school, brick and mortar kind of business," explained Girouard.
He continued, "Putting ourselves out there to give that access [to clients] is what separates us from … our old business model."
Read more: To build or buy insurance tech? Brokers have their say
Evolving the brokerage's business model hasn't, however, meant going 100% digital and alienating clients who don't want to conduct business with their brokerage digitally. Girouard recognizes that the brokerage can't provide the same service online that it can offline, so its teams are focusing more on being available to clients on Facebook and via text message, and more broadly, meeting the client where they prefer to be serviced, instead of forcing people to conform to the brokerage's practices.
As if leading All Insurance into a new era isn't enough to have on his plate, Girouard is also a territory leader for the Insurance Brokers Association of Ontario's (IBAO) Young Brokers Council.
"I've learned a lot – more than I ever expected to – about how the industry works," he said about the experience, highlighting the insight he's gathered on how relationships are formed and developed between all of the insurance industry's various participants, from vendors to carriers and the IBAO.
Read more: Brokers need to "think long and hard" about their insurer partners amid hard market
As he looks out on to the rest of his career, Girouard sees himself staying in the brokerage world, to put it lightly.
"I'll be a broker probably for my entire life … and I want to really to grow within this channel," he told Insurance Business. "There's a lot of opportunity here because of how few small players are left … The public is only going to get a certain level of service from certain brokers, and I think that based on the people that I've talked to and the people who are coming to our office, they are very happy to have a professional who knows exactly what they're talking about, who knows the client inside and out, and has a personal relationship with them."