Not your parents' insurance broker: Association makes push to reach younger generation | Insurance Business Canada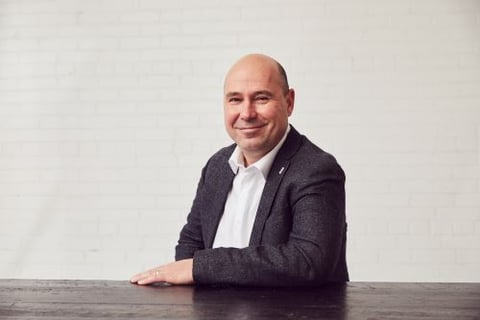 The Insurance Brokers Association of Ontario (IBAO) wants everyone to know that brokers' services are valuable and their careers are desirable, with the target audience for both messages being a younger demographic. Recently, the association relaunched its broker hub, which now features a new look and feel as well as video content spotlighting local brokers, alongside a release of the next phase of its social media campaign.
The aim, says IBAO's leader for 2019, is to engage millennials and their younger peers, who are buying insurance differently than other generations.
"The commonality across all generations is people want advice [because] insurance is complicated, but it's the method on how they like to be communicated with that is different," said Jeff Gatcke (pictured), IBAO president and a broker at Shaw Insurance in Kingston. "The younger demographic will do a lot of research online themselves and then call a broker to validate those things because insurance is a more complicated product than some other products that they'd purchase online, whereas maybe an older demographic would turn to the broker to do that research and provide that expertise instead of seeking those solutions out themselves."
Brokers need to find a way to connect with all communities, period, whether it means face-to-face interaction at a bricks-and-mortar brokerage or being present on the web - because if you're not reaching a range of demographics, it's difficult to compete. The rebrand of the IBAO broker hub gives people a place to start their research under the "Find a Broker" tab. Meanwhile, under the "Become a Broker" tab, younger people can learn about getting a career as a broker.
"From what our members are telling us, that's an important piece of the puzzle that we need to continue to work on," said Gatcke. "We have the marketing clout and we have that engagement across the province, so now let's piggyback on that and get some more people interested in working as a broker, or in HR [or] technology – all the different careers that spin out of the broker channel."
While insurance might still be viewed as a stodgy sector – however inaccurate that image is – and perhaps less exciting than working at a technology start-up, there are tons of advantages to picking an insurance career path.
Read more: The race to hire millennial talent is on, and the insurance industry needs to participate
"There's lot of stability, there's lots of opportunity for growth, [and] in my opinion, there would be more technology opportunities in the broker channel, working with insurance brokerages to move from a traditional bricks-and-mortar to a more well-rounded brokerage that's attracting [a variety of] demographics," said Gatcke. "From an association standpoint, it's communicating that with high schools, with the colleges and the universities to say, hey, we're here, look at us, this isn't what you might have thought an insurance broker did, if all you're basing it on is what your parents' insurance broker was or is. It's quite different today than it was 20 years ago."