2021 Barrie tornado set to top another major event - expert | Insurance Business Canada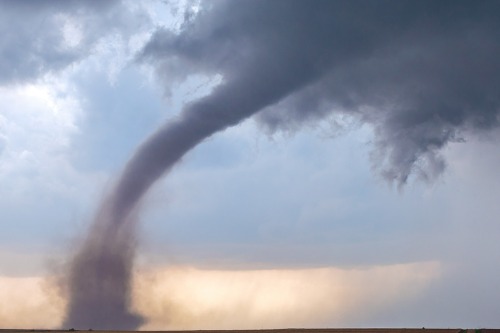 While a more accurate damage estimate following the Barrie tornado has yet to be prepared, an expert believes that losses from the weather event could easily surpass 2014's Angus tornado.
According to Institute for Catastrophic Loss Reduction managing director Glenn McGillivray, the July 15, 2021, tornado in Barrie is "considerably worse than the Angus tornado." The EF2 tornado that struck Angus on June 17, 2014, led to $50 million in damages with 103 homes impacted – about a dozen of those homes had to be replaced.
By comparison, a partial estimate of the property and vehicle loss following the Barrie tornado is expected to lead to claims over $25 million – already half the amount of damages caused by the Angus tornado despite being an incomplete projection.
McGillivray also said that while a true estimate of the damage claims for the Barrie tornado will not be determined for several weeks, the high prices of lumber driven by shortages from the pandemic will no doubt contribute to higher claims costs.
Insurance Bureau of Canada (IBC) vice president of federal affairs Craig Stewart warned that the impact of natural disasters in recent years has been steadily increasing, with an over 400% increase in insurance payouts for property and auto claims since the early 2000s. He added that last year's $2 billion in insurance payouts was one of Canada's worst on record.
"Canada is warming at twice the rate of most of the rest of the world," Stewart told OrilliaMatters.com. "So, Canada is becoming a riskier place to insure. We've seen that borne out over the past decade with claims and it's just going to accelerate from here."
McGillivray also pointed out that, in addition to climate change, Canada's built landscape is constantly expanding. And as communities continue to grow, so does their exposure to disasters.
"We call this the growing bull's-eye effect," said McGillivray. "This is the main driver of loss — the fact that our communities are getting bigger, they're wealthier and when you used to have one old used car in the driveway, now people have three nice cars in the driveway."