Contractor shortages big concern in derecho's wake | Insurance Business Canada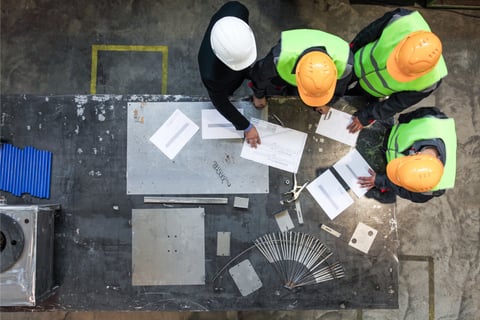 Insurance insiders fear that the clean-up operation following the derecho that tracked through Ontario and Quebec on Saturday will be slowed by contractor shortages and supply chain issues.
Residents received an emergency alert on Saturday advising them to shelter shortly before the storm struck, with winds of up to 144km per hour reported.
Ten people died as a result of the storm, with Ontario areas Clarence-Rockland and Uxbridge both having declared a state of emergency. Personal and commercial property has been affected, in addition to public infrastructure.
Contractor concerns
"The biggest concern is that the difficulty in getting contractors prior to this storm was extremely difficult, with labour shortages and supply chain issues," Steven Tanner, president of Tanner Insurance, told Insurance Business.
"Insurance companies are willing to pay the bills, it's just we how are we going to get labour to do these repairs? How is this going to happen? So that's really the next concern."
The Ottawa-based broker has seen a claims influx, with all hands at the broker on deck to deal with client queries. Call volumes started to drop slightly by Wednesday, but Tanner said he expected that less severe claims will continue to keep the team busy as people get back up and running.
In Ontario, damage has included downed power lines, over 1800 broken poles, downed trees and large branches on power lines, according to Hydro One. There was also damage to five transmission towers in the Ottawa and Peterborough area.
Tens of thousands of customers remained without power in Ottawa on Wednesday.
At the height of the event 550,000 customers were affected by outages in Quebec.
Tanner's own home remained without power on Wednesday. Speaking on the phone, the broking boss painted a picture of community spirit, wherein residents with power have helped neighbours charge phones.
A shock event
The heavy damage from the Canada storm's destructive trail is atypical because it stretches over a far greater distance than usually seen in the region. The overall damage area was 1000km stretching from the Michigan border, according to a catastrophe briefing by global loss adjuster Crawford.
Derechos are more commonly seen in the US Midwest. An August 2020 derecho with windspeeds of up to 170kph that tracked through the region drove insured losses of US$7 billion, making severe convective storms the costliest US peril that year, according to Aon.
On December 15, 2021, a derecho, described as "anomalous and historic" by Nasa's Earth Observatory for its unusual timing, swept from the US Southwest to Upper Midwest leaving hundreds of thousands of homes and businesses without power.
"To have a sequence like that [in Canada], that was definitely unusual – and it was a very wide swathe," said Crawford's chief client officer, Canada, Heather Matthews.
Crawford had initially said that the storm's wide area coverage meant that there was contractor capacity.
However, Matthews said on Wednesday that it had started to see some "capacity strains" in the Ottawa and Peterborough areas.
As for whether contractor availability will be an ongoing issue, Matthews said: "That's really dependent whether we've seen the peak, and I'm not sure we have seen that peak yet."
Crawford processed 15 times the normal number of claims over the weekend, with contractors having triaged responses based on level of need.
Claims thus far have spanned from larger losses at farm properties – with machinery and buildings damaged – including total losses, to lower value hits including downed fences. Automobile claims have also featured, while food spoilage claims are mounting from areas with no power.
The extent of the damage will continue to emerge, Matthews said, as people investigate their properties.
Setting expectations
Brokers have been advised to set realistic expectations for clients following the catastrophe.
With insurers likely to be facing thousands of claims, typical adjuster response times are likely to be beyond the few hours that insureds might usually expect.
According to Jim Mandeville, senior vice president, First Onsite Property Restoration, brokers should be reassuring clients: "We have your claim, we have your information, here's some small tips you can do to help mitigate your loss. We're going to get someone to you as soon as we can, but it's not going to be today."
"That's not always an easy conversation for a broker to have," the restoration boss said. "But it's an important one."
Insurance Bureau of Canada director of consumer and industry relations Anne Marie Thomas has told CBC News that policyholders should aim to "patch up what you can in order to prevent further damage".
However, Mandeville warned of potential safety and liability issues should property owners look to take some matters into their own hands, particularly if untrained individuals handle chainsaws to remove trees or attempt roof repairs they are unprepared for.
Homeowners in Canada with trees that have penetrated their roof could be waiting "weeks or months" before their property is back to normal. Meanwhile businesses and homeowners with more extreme structural damage – for example missing roofs, blown out windows, or interior water – could be waiting months or potentially longer, Mandeville predicted.
"It does happen other places, but it's odd to see it here. It's an odd time of year. And again, the intensity is much stronger than what everyone's used to," Mandeville said.