Experts warn of elevated wildfire risk in Alberta this fall | Insurance Business Canada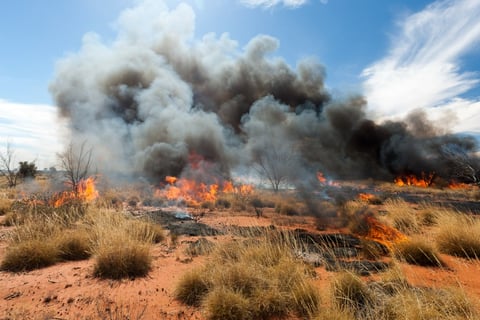 Experts have warned that dry and hot weather conditions in Alberta are elevating the risk of wildfires in Alberta – and they are expected to last long after the province's wildfire season ends.
Alberta's wildfire activity has been mounting over the past few weeks, fueled by high temperatures, dry spells, and the occasional lightning strikes.
"We're seeing this pattern extend well into September and maybe even beyond," Thompson Rivers University wildland fire professor and Canadian Forest Service senior research scientist Mike Flannigan told CBC News.
Flannigan mentioned that although long-term forecasts should be taken with a grain of salt, Alberta should be ready to extend its wildfire season for an "active fall," while keeping fire crews on standby.
"As long as this hot, dry weather continues, fire is going to be a problem. And if we get some wind events, fire could be a real problem."
The professor noted that most provinces have legislated end-dates for their respective fire seasons but will extend contracts for seasonal workers and even call in for help from other provinces as needed. But Flannigan also recommended that as wildfire seasons appear to grow longer, it is becoming more important for provincial governments to manage their resources.
"We have seen fires in every month of the year," the scientist said. "If you've got dry fuels and hot, dry, windy conditions, regardless of the month, you're at risk."
Environment Canada meteorologist Natalie Hasell has added that drought-like conditions have been observed in the Prairies, leaving some communities in central and northern Alberta at high risk for fires.
"The forecast is not calling for any precipitation," said Hasell. "It doesn't look like the forest fire situation is going to be over anytime soon."
Alberta's fire season traditionally runs from March 01 to October 31.