Major quake in two key cities could throw Canada into a recession | Insurance Business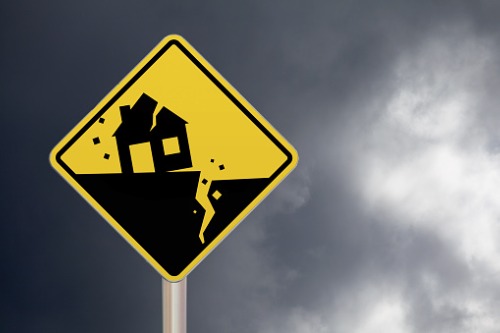 In recent weeks, both of Canada's earthquake hotspots have been shaken up, with southwestern Quebec experiencing a 3.4 magnitude earthquake while a 4.8 magnitude earthquake was detected off the coast of Vancouver Island.
The events come on the back of a study by the Institute for Catastrophic Loss Reduction (ICLR), which revealed that the Montreal region could face between $10 billion and $30 billion in fire-related damages following a severe earthquake. Notably, strong shaking in the Montreal area could also cause breaks in water supply and damage to fire stations, in turn limiting the capability of firefighters to respond to and suppress any fires.
As evidenced by January's earthquakes, Quebec is hardly the only area of concern for major quake-related damage, should a major tremor take place.
"The two areas which the insurance industry is most concerned about is the Montreal-Quebec City corridor and then lower mainland BC," said Craig Stewart, vice president of federal affairs for the Insurance Bureau of Canada (IBC), adding that it's important to note that these are two of Canada's most important port cities and are essential for regional trade, both in eastern Canada and western Canada.
He continued: "What the modelling is showing us is that a significant quake in British Columbia would likely knock out the airport, would likely knock out port facilities, would likely do significant damage, particularly in the areas of Surrey and Richmond in BC. There is a possibility of tsunami damage around Vancouver Island, including up the strait to Nanaimo. The most alarming piece is that there's a possibility that the actual continental shelf would drop, which would mean that there would be extensive inundation across the delta, right in the corner of southwestern BC, which would result in a significant loss of property. In that scenario, we would expect that the port of Vancouver could be out of function for at least a year."
Read more: Are we entering a hard market amid increasing cost of natural disasters?
The picture in Quebec doesn't look that much better, though the type of damage inflicted would be different considering the age of the city and the fact that most of the buildings predate any sort of building code.
"It's an old city and the infrastructure is aging. A moderate, shallow quake proximal to Montreal – so that would be around 6.0 on the Richter scale – would do significant damage to Montreal, and it would be a similar situation where transportation infrastructure would be severely compromised," explained Stewart. "We would be looking at port facilities being out of service and rail lines servicing Montreal out of service for a lengthy period of time."
In both of these scenarios, it's not just the actual damage and loss of life that would be an issue. It would also be the fact that the regional economies that rely on those ports and thereby on those two economic centres – i.e. most of western Canada and any region that relies on products transported by rail and then shipped through Montreal – would be compromised. As a result, either scenario would throw Canada into a recession for a period of time, according to the IBC VP.
While the potential extent of damage is huge, earthquake insurance take-up rates vary widely across the country. The take-up rate is over 60% in many areas of southwestern BC, whereas the take-up rate is only around 4-5% in Quebec, Stewart told Insurance Business. The differentiating factor between the two regions is the level of awareness around this ground-shaking risk.
"Earthquake awareness in lower mainland BC is quite high. They run public emergency exercises – basically earthquake drills – so that individuals know what to do in the case of an earthquake. Businesses have continuity plans in place in case of a severe earthquake," said Stewart, adding that because Vancouver is a newer city and has newer building codes, structures would be in better shape post-quake. "However, it's important to note that building codes are focused on preventing loss of life, by making sure people can exit buildings safely and have the time to do so. But most of those buildings, including those high-rise condos that we see in Vancouver, would be uninhabitable after a severe quake."
Read more: IBC: Nearly a million BC residents signed up for ShakeOut event
On the other hand, in Montreal, there's very low awareness of earthquake risk. Though provincial and municipal authorities are on top of the risk, the general population isn't well informed and doesn't know what to do in case of an earthquake. The province and federal governments haven't been running the same sort of exercises around earthquakes that they do out west, which means there's a disparity in the level of preparedness between western Canada and eastern Canada.
To get people better prepared for earthquakes, particularly in Montreal, brokers and other insurance professionals play a key role in raising awareness around the risk and related insurance offerings.
"We call it a 'whole of society' approach – insurers, brokers, realtors, governments should all be collaborating – and banks have a role to play as well," said Stewart. "We all have a vested interest in making sure that Montreal is going to be more resilient than it is now, and we should be collectively working to elevate awareness of earthquake risk in Quebec to a point much higher than where it is now."