Revealed – the insured damage counts of two Canadian catastrophes | Insurance Business Canada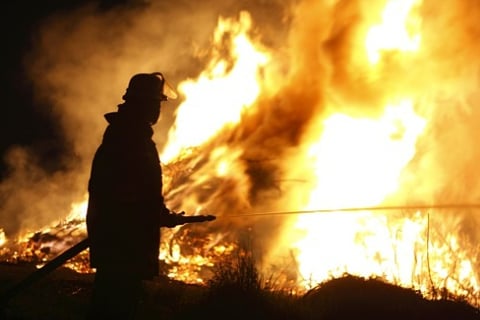 The Insurance Bureau of Canada (IBC) has issued two releases detailing the insured damage counts for the June 30 wildfire in Lytton, BC and the July 02 hailstorm in Calgary, AB – both hitting the millions.
The wildfire that ravaged Lytton on June 30 has been estimated to have caused $78 million in insured damage, with about 300 claims filed in relation to the weather event, IBC said, citing estimates from CatIQ. It was also noted that most of the claims filed were for residential properties.
"This wildfire has devastated the community. Canada's insurers are here to help the residents of Lytton recover, and are committed to help rebuild from this loss," said IBC Western and Pacific vice president Aaron Sutherland.
Meanwhile, the July 02 hail, rain, and windstorm event in Calgary led to $247 million in insured damage, also based on estimates by CatIQ. IBC said that apart from extensive flooding of streets, underpasses, and parking lots during the storm, there were also reports of a damaged gas line, downed trees, and sewer backup in basements and commercial buildings.
"Again this summer, Calgary residents had their homes hit by a severe hailstorm," Sutherland commented, additionally stating that of the 10 most costly disasters in Canada, six of them have hit Alberta. Last year's hailstorm in Calgary is considered the costliest hailstorm in Canadian history and the fourth costliest natural disaster, causing approximately $1.2 billion in damage.
IBC continues to advocate for preparedness in the face of the growing impacts of climate change.
"As we continue to see the increasing impacts of our changing climate, it's clear much more must be done to create a culture of preparedness and build our resiliency to the risks we face," said Sutherland. "We all must do better to prepare for wildfires, floods, heat, hail and windstorms. These perils are having an outsized impact on those most vulnerable and, as a result, we must greatly enhance our efforts to mitigate future change and adapt to the new weather reality we face."