Study: Insurers are "unprepared" for extreme weather | Insurance Business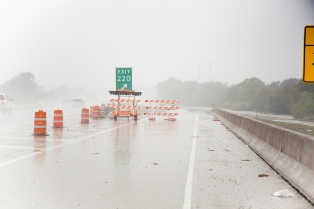 The University of Waterloo has published a new study which reveals that insurers are not adjusting for the effects of climate change and are thus "unprepared" for extreme weather events.
The study, which gathered data from 178 insurers, found that most insurance companies assumed the risk to property from extreme weather is static. Those same insurers also based premiums on historical data. But as extreme weather events increase in severity, frequency, and unpredictability, these insurers have not adjusted accordingly.
"As extreme events become more frequent, insurers that ignore climate change will not put away enough money to cover their claims. To re-coup those losses, they'll have to raise rates or pull coverage from high risk areas," commented University of Waterloo climate change scientist Jason Thistlethwaite. "When this shift happens, thousands of people will lose coverage or it will be unaffordable."
The report also found that reinsurers are better at "reacting and adapting to climate change-related financial risk" than insurers. The university posits that this dynamic could lead to "significant disruption" in the global insurance industry.
"Some insurers are better at understanding climate change than others. These organizations will survive, and likely be able to sell climate services to their counterparts struggling to understand the problem," Thistlethwaite explained. "Those that don't, will fail. Insurers are supposed to watch our backs by looking into the future and protect us from unexpected events. We pay to not worry about these things."
Related stories:
IBC: April's ice storm caused over $190 million in insured damage
Experts: Floods and fires could be the "new normal" for BC