Sustainability and affordability of re/insurance thrown into question | Insurance Business Canada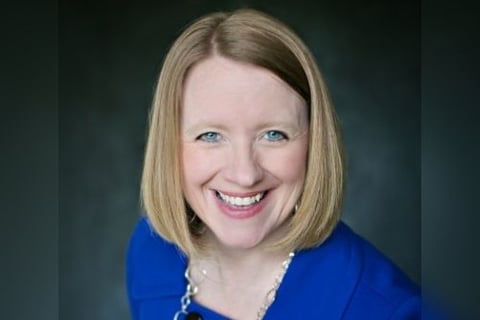 The past year has been an eventful one in Canada when it comes to natural catastrophes, which caused $2.4 billion in insured damage in 2020, according to data from CatIQ. However, there's a lot more going on behind that scary number, especially for reinsurers operating in Canada who are in the deep end with both insurers and the communities that have been impacted by severe weather.
"A lot of times, we get drawn into the physical aspects when we're talking about catastrophes and the property that is damaged, but we can't forget the humanitarian piece of this," said Monica Ningen (pictured), Swiss Re Canada president and CEO, speaking during a panel at the CatIQ Connect February webinar. "It's a really important part of what we do – we not only protect property, but we look for the resiliency of the communities that we operate in, and that includes our employees and our companies."
The Swiss Re Institute has estimated that in 2020, insurance industry losses from natural perils and manmade disasters globally totalled US$83 billion, making this the fifth-costliest year for the industry since 1970. Meanwhile, in Canada, the billion-dollar Calgary hailstorm event brought the impacts of these perils home.
Read more: Swiss Re announces 2020 insurance industry catastrophe losses
More broadly, natural catastrophes, combined with the pandemic, have brought into question the sustainability and affordability of insurance and reinsurance products, said Ningen, "and that will continue … unless we spend more time focused on mitigation and thinking about what that means upfront to consumers."
Amid the convergence of the pandemic and notable natural catastrophes that hit Canadians in 2020, Swiss Re has taken the necessary measures to maintain its operations without interruptions, while protecting the health and safety of its employees and their families. The reinsurer has had an agile work environment in place since 2013, so employees are already accustomed to collaborating internally in this new normal and supporting Swiss Re clients, even when they're not physically close to them.
Moreover, noted Ningen, "Our previous investments and infrastructure have paid off, along with the culture that was already established, and we have many programs in place that focus on the well-being of our employees, who are then in a healthy place to be able to service our clients. That's continued the communication and honest conversations at the manager-employee level." The leader added that Swiss Re also has in place an employee-led research group that is focused on mental well-being and brings experts in to champion mental health at the organization.
This mental health support that benefits employees, and in turn clients, is critical now considering how catastrophes and the pandemic have impacted the insurance needs of companies and consumers. One significant area of focus for re/insurers moving forward is making sure that insureds know what they're getting when they buy a policy, and the constraints of the coverage within their insurance contract.
"You're always going to have class actions, but the less class actions you have and the less consumer complaints you have, the better off we are as an industry," said Ningen. "I think that's a topic across the industry that we have to spend more time on – and it's not just the contractual language itself, but making sure consumers understand what they're buying."
Read more: Insurers are winning most COVID-19 business interruption lawsuits
Another key focus area for the insurance industry moving onwards and upwards from 2020 is the topic of preparedness. The pandemic has brought forth the concept of long tail risk, and while many experts have often talked about getting ready for lower frequency, high impact events, COVID-19 has proven that the time to prepare is now.
After all, said Ningen, "These events will and can show up during our lifetime, and it's our responsibility to make sure that our organizations are prepared to be able to service our clients and the resiliency of the communities that we operate within."