'Work to be done' on strengthening flood resilience in Canada | Insurance Business Canada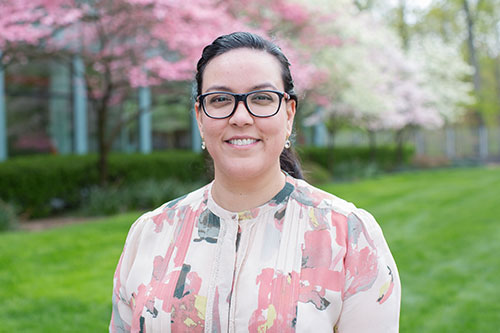 In Swiss Re's latest sigma, entitled 'Natural catastrophes in times of economic accumulation and climate change,' the global reinsurer reports that global warming will likely lead to growing intensity and frequency of severe weather events, particularly secondary perils like flooding, wildfire and tornado. In Canada, the two biggest risks that Swiss Re is monitoring in 2020 are flood and earthquake.
Swiss Re estimates that approximately 60% of property exposure in Canada is not insured against flood risk, despite the growing threat of the peril over the past decade due to climate change and other socio-economic developments. This is a highly concerning coverage gap considering the fact that approximately 50% of all natural disasters in Canada since 1970 have been caused by floods, according to the Government of Canada's Canadian Disaster Database.
The 2013 Calgary floods are a stark reminder in more recent history of just how devastating floods can be. Between June 19 and 24, 2013, the greater Calgary area was totally inundated by widespread flooding after days of torrential rainfall. The tragedy caused three deaths, displaced more than 100,000 from their homes, and resulted in total economic losses exceeding CA$5 billion, of which insured losses totalled CA$1.9 billion. It was a harsh flood resilience wake-up call for Canada.
Read more: Catastrophic resilience requires teamwork – Swiss Re Canada CEO
Since then, Canada has made good progress in strengthening its flood resilience, but there's still more work to be done, according to Dipika Deol (pictured), Head of Underwriting, Canada and English Caribbean, Swiss Re. She said: "Following the 2013 Calgary floods, the insurance industry made great strides in offering flood insurance to most property owners, and many property owners are now buying flood endorsements. There's a clear recognition from all key stakeholders that action is needed to enhance flood resilience, spurred by the Calgary floods in 2013 and several subsequent flooding events throughout Canada."
One of the main challenges when it comes to flood resilience in Canada lies with property in high-risk flood zones, according to Deol. The only insurance available to these property owners is prohibitively expensive. While the high premiums are necessary because of the high potential for damage, they're often deemed too costly, thus leaving many high-risk properties uninsured or dramatically underinsured. As such, when a flood event occurs, a lot of the financial burden lands with the government via DFAA support.
"As a result, government and the insurance industry are currently working toward finding solutions to provide essential flood coverage for all property owners in Canada," Deol told Insurance Business. "It is also clear that such efforts have to be accompanied by a long-term commitment by government to reduce exposure to frequent flooding, for instance by enhancing flood protection measures, by rebuilding in safer areas where protection measures are not viable, and by preventing new construction in high-risk flood zones."
Read more: It's time to ditch fatalistic views about wildfire risk
Insurance brokers also have an important role to play in boosting flood resilience in Canada and improving the insurance take-up rate. Being the primary point of contact with policyholders, brokers can play a key role in conveying risk, like flood, that may not always be top of mind for property owners, Deol explained.
"Therefore, any effort to raise risk awareness and ultimately an increase in take-up rate has to include brokers," she added. "For insurance companies it is therefore important to equip brokers with the necessary support for them to provide the right insights to property owners. At the same time, governments have to clearly manage expectations with property owners as to the compensation they can expect from governments following a disaster. Improving flood resilience in Canada requires strong collaboration between all key stakeholders, including brokers."
One critical risk assessment tool that all stakeholders, particularly those in the insurance industry, can utilize when considering flood risk is probabilistic modelling technology. In 2016, Swiss Re released its first fully probabilistic flood model for Canada. It was developed specifically for the Canadian market, combining insights from other regions around the world with Canada-specific flood experience, like the 2013 Calgary floods and the severe Toronto flooding only a few weeks later.
Commenting on the model, Deol said: "While the basic processes associated with flood events are the same in many regions, an adequate flood model has to, for instance, take into account specific flood protection measures such as the 'Red River Floodway' protecting the city of Winnipeg. Also, region-specific zoning laws, and construction practices have an impact on flood vulnerabilities. For instance, houses in much of the US do not have basements, while most Canadian houses do. In Canada, basement flooding can cause substantial financial damage, especially with the trend toward finished basements."
There's a lot of science that goes into effective data modelling of a difficult risk like flood. It's a peril where the level of understanding has increased dramatically, particularly in Canada, but there's still more work to be done. The challenge for everyone is to stay abreast of the scientific advances and to use that to continuously improve our understanding of the risk in order to protect ourselves appropriately.