Farm insurance needs transforming | Insurance Business Canada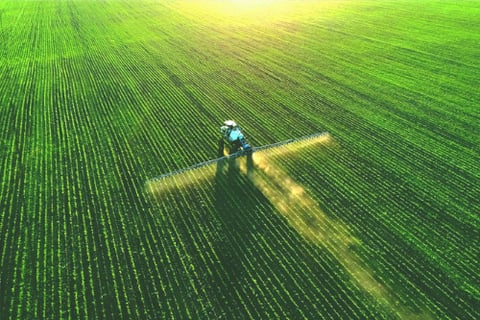 Southern Alberta is "an agricultural area like nowhere else in Canada," according to Ken Holst, president of Saunders Insurance, a small independent brokerage based in Taber, Alberta – an agricultural community about two-and-a-half hours south of Calgary.
Local farms in the area grow regular crops like corn, potatoes and cereal, but they're also known for producing specialty crops like sugar beets, hemp, and canola. In recent years, many farms in southern Alberta have grown into huge commercial entities, with thousands of acres of land, supported by high-end harvesting equipment, irrigation technology, and large storage facilities.
This dramatic evolution in farming is something that Saunders Insurance has lived through and responded to in kind. Founded in 1963 by Gordon and Joseph Saunders, the company remains to this day the only family-owned and independently run insurance brokerage in Taber. It is very much part of the soil of the local community.
"We're not a huge brokerage compared to the average brokers in Alberta or Western Canada. We're located in Taber, which is a relatively small community of around 10,000 people, but we serve a large rural area around the town, with lots of farming communities," explained Holst. "Saunders Insurance has been a family business throughout the years. We're really proud of our independence – that's something we hang our hat on. Because we're locally owned, we're so involved in our community, and we take real pride in serving our people properly."
Read next: Helping Canadians tackle their 'weather problem'
Serving the local agricultural community in southern Alberta has been a "real challenge, but a lot of fun," said Holst. As farms in the area have grown into huge commercial entities, the team at Saunders Insurance has had to draw on its agricultural expertise and dig deep to find appropriate insurance solutions.
"This area has all of your regular farming […] with potatoes and corn being particularly successful," said Holst. "But in recent years, local farms have also started growing more specialty crops, like sugar beets, onions, carrots, hemp, different types of beans, and specialty canola crops. We have full irrigation here and because of the amount of phosphates in the soil and the soil type, it's just perfect for a lot of these specialty crops.
"Because of that, these farms are getting larger and larger. Some of them are farming up to 20,000 acres, so they're huge commercial entities, and they require large, high-end storage facilities and farming equipment. Some of the potato [digging/harvesting] equipment can now cost up to $1.2 million, which is a significant piece of equipment to insure."
Read more: Close-knit like Taber corn: The secret to Saunders Insurance's 50+ year relationship with RSA Canada
While the team at Saunders Insurance "loves" to help small mom and pop shop farms, which have for a long time been the backbone of the southern Alberta community, Holst is excited by the challenges that come with dealing with huge, technology-driven farming operations.
"The technology on these farms today is crazy; it's amazing what they can do from a technology perspective, and again, that's requiring a different type of insurance," he told Insurance Business. "We're constantly working with our insurance carriers and our farming partners to say: 'OK, things are changing. How do we need to change coverage to best meet your needs as your business evolves?' And technology is driving a lot of that.
"For example, farms today can use huge self-propelled sprayer units, which are powered by GPS, so that when they come to the edge of the field, they will automatically turn off each individual nozzle along the spray boom while the unit completes its turn in the field. We're also seeing tractors and seeders that are using sensors to gather real-time data about the quality of the soil before automatically planting seeds in the optimum [position]. It's really cool – and we really enjoy working with our clients and the carriers to figure out coverage solutions as the risks evolve."
As Holst's observations suggest, commercial farmers today need more than just simple property, liability, and crop insurance solutions. As the value of farm property explodes, insureds are having to build up their coverage towers and secure excess limits. Furthermore, as the technology on these mega farms continues to evolve, insureds are having to think about new exposures like tech failures, cyber security breaches, and any potential environmental implications of automating the agricultural sector.
"We can't think of farms as they were 20-years-ago," Holst stressed. "Their coverage needs have changed significantly."