Insurers must consider climate change when tackling flood risk | Insurance Business Canada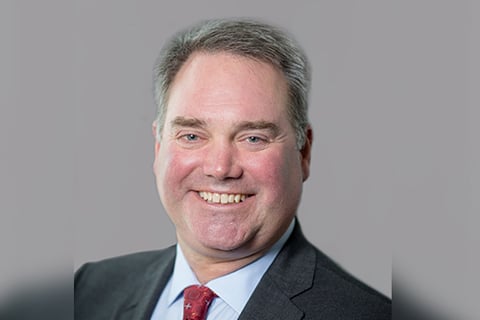 In April 2020, an ice jam roughly 25-kilometres long on the Athabasca River in northern Alberta triggered a once-in-a-century flood, forcing nearly 13,000 residents of Fort McMurray from their homes and causing around $522 million in insured damage, according to the Insurance Bureau of Canada. A few months later, residents of southern Manitoba faced a once-in-1,000-year event, when the rivers dam spilled over following a few days of torrential rain in July. Add to that multiple micro-floods in Toronto, a series of water-triggered mudslides in British Columbia, storm surge and coastal flooding in the Atlantic provinces, and the ever growing problem of catastrophic hail in Alberta, and it's fair to say that 2020 is shaping up to be a very active catastrophe season from a water standpoint.
In Canada, emergency management – including flood risk mitigation and response - is the shared responsibility of provincial, territorial and municipal governments. As highlighted in the August 2020 Intact Centre on Climate Adaption report, entitled: 'Climate Change and the Preparedness of Canadian Provinces and Territories to Limit Flood Risk,' some provinces have made greater strides in their flood resilience than others. For example, the provinces of Alberta, New Brunswick, Newfoundland and Labrador, Prince Edward Island and Yukon have all declared they've incorporated the impacts of climate change into their floodplain mapping initiatives. They are one step ahead of British Columbia, Manitoba, Nova Scotia, Ontario, Quebec and Saskatchewan, who are only in the collaboration stage with local governments and agencies regarding the incorporation of climate change into floodplain maps.
Read next: Navigating the complex playing field of cross-border insurance
The accuracy of Canada's current floodplain maps and models is an area of concern for the insurance industry, especially in those provinces that are still working through the implications of climate change and how to manage it. In addition to that, there's a lot of reliance across Canada on civil infrastructure and dikes for limiting flood risk, but like some of the floodplain maps and models, a lot of this infrastructure is outdated and built to different standards that are not suitable for the current changing climate.
"There's an under appreciation of flood risk in Canada," according to David Price (pictured), senior vice president and chief underwriting officer at CNA Canada. "Insurers, for the most part, will give full limits for flood on most commercial buildings, and it's been that way for a long time. It's not like the United States, where flood risk is typically sub-limited and the Federal Emergency Management Agency (FEMA) provides the working layer of flood insurance. Underwriters in the US are very reticent to put up large limits for flood because of the accumulation of exposures – and that's something we need to think about more in Canada. We've seen over the past couple of years that flood can be many things, from the overflow of riverbanks, to flash inner-city floods, tidal surges and so on.
"In Canada, I believe we've taken flood underwriting for granted because we all look at the same floodplain maps, and models and we all take a lot of confidence in the civil dikes that have been erected and updated. The real question is, with so much unprecedented change to the climate and so many changes to where water is being dropped and moving, do we have the right protections in Canada? Some municipalities – those around Winnipeg being good examples – have done a phenomenal job in requiring upgrades to building codes, dikes and other flood protections, but in other areas, a lot of the infrastructure is outdated. Underwriters need to take a closer look at flood mitigation, and they also need to consider the accumulation of exposure. We are seeing some carriers actively manage their portfolio in this way, but others are just considering flood like any other peril, rather than the heightened risk that it is today."
Read more: Insurance considerations when pivoting production to PPE
Reinsurers in Canada are arguably one step ahead of their primary insurance counterparts in their response to flood risk. In recent years, the reinsurance market has become very tight on catastrophe pricing and limits, especially for properties located in 50- or 100-year flood zones. In 2020, if you add the coronavirus pandemic and the fact that the interest rate environment is at an all-time low, primary flood insurers will likely find it difficult to fund the deficits created by underwriting losses and substantially increased reinsurance costs. As a result, Price expects to see increased costs of flood insurance, more frequent application of sub-limits, and reduced protection moving forward.
Predictive flood models will help insurers tackle flood risk in Canada, but Price insists that they must be kept updated. Canada has already experienced a significant number of flood events in 2020, including a one-in-1,000-year event in Brandon, Manitoba. According to Price, such events will strain the predictive flood models currently in use, unless they're updated with constant data streams. These models, he said, will most likely drive insurance market capacity changes much faster in the future.
"I believe we're going to see some significant changes in Canada's flood insurance market moving forward," Price told Insurance Business. "Carriers will have to be much more judicious on their use of capacity and they'll need to get smarter around their pricing of flood risks because the one-in-100-year event is now happening two or three times a year. The flood models that we've used previously, from my perspective, need to be refined, honed and considered on a go-forward basis, rather than just a prospective basis. We also need to consider the efficacy of the civil protections we have in place across Canada, taking climate change into consideration. That's critical for the industry so that we can manage the accumulation of flood risk."