Navigating the complex playing field of cross-border insurance | Insurance Business Canada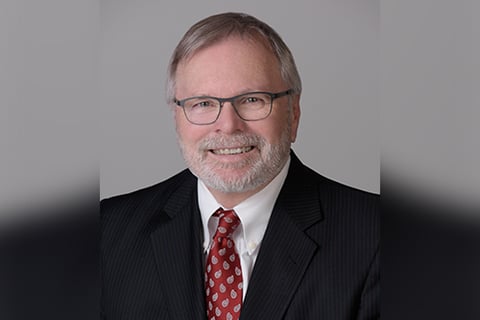 These are interesting times. In the past year, we've seen an escalation in the US-China trade war; the United Kingdom officially 'Brexited' from the European Union; cyber threat actors have achieved a prominent seat on the global risk table; and we remain in the grips of the COVID-19 pandemic, which has thrown the global economy into distress, closed international borders, and triggered a worldwide change in how we use digital channels and technology to interact and conduct business.
When navigating this complex global mine field, Canadian companies with international footprints should not rely on their domestic insurance coverage alone. Even the most comprehensive Canadian domestic insurance policy can fall short if a global client suffers a loss resulting in a claim in a foreign country. Foreign claims handling may not be covered by your insurance policy or is often solely on a re-imbursement basis, meaning that clients may have to handle the claims and deal with foreign legal and regulatory requirements with limited assistance from their domestic insurer.
However, there are alternative options in the shape of cross-border or international insurance solutions. Through these tailored global insurance programs, Canadian-domiciled companies with international operations can secure admitted insurance coverage and claims support in foreign countries, all via a Canadian-based underwriter and broker. One insurer to provide such an offering via its proprietary oneworld® and oneworld+™ policies is CNA Canada.
Read next: How employee engagement relates to corporate risk management
"When a cross-border insurance submission comes into CNA Canada, we assign one Canadian underwriter to look after the entire program and issue a global policy that provides broad coverage for the client worldwide," said John Sterns (pictured), Vice President, Casualty at CNA Canada. "This is different to some international insurers, who leave it up to their foreign branches to determine the details of the client's global coverage. This can cause issues if local underwriters want different deductibles, rates, or terms and conditions."
Some companies opt against local admitted coverage in order to save money. While it may cost more to secure a global policy, the cost savings such a policy can provide once a claim is filed will normally make up any difference in premium. Sterns gave the example of a Canadian company that had an office fire in a foreign country. They didn't have a local insurance policy and it took them weeks to get back up and running because they had to hire a local contractor and deal with local regulatory issues. In their decision to save approximately $2,500 by not buying local admitted insurance, the company ended up losing a lot more time and money through their claim.
Read more: Insurance considerations when pivoting production to PPE
"There are several reasons why it's important for international clients to have locally admitted insurance policies in the countries where they do business," Sterns added. "One is that it helps them to be a good corporate citizen in that they will pay local taxes. A lot of countries want those tax dollars, and they want to see admitted coverage with premium paid before any coverage goes into effect. Secondly, if a claim occurs, we're able to handle it locally and pay the claim in a local currency. If companies don't have admitted insurance and their foreign claim is paid in Canadian dollars, they could face some issues trying to get that money back into the country where the claim originated."
Recognizing the ever-evolving needs of global businesses, CNA recently launched CNA ComPass™, a state-of-the-art technology platform that allows CNA and its strategic network of 226 business partners in 164 countries worldwide to write and manage local admitted insurance placements around the world in real-time.
"At any time, a Canadian underwriter can log into our ComPass™ system and source all the information they may need on a country where a Canadian client does business and would like a policy issued," commented Sterns. "In the past, gathering that information was sometimes challenging to access because it can be difficult to navigate time zones, languages, and different methods of operation. But with the ComPass™ system, we're able to keep all of our information in one place – legal and regulatory updates, placement requirements, quotes, policies, claims, etc. – and we can communicate easily with our business partners around the world."
The flexibility and transparency that the ComPass™ system provides is essential in today's ever-changing risk landscape, especially as countries take different actions in response to the coronavirus pandemic. Not only will the tool help CNA underwriters and broker partners navigate this current crisis, but it will also arm them to deal with emerging risks around the world, such as pollution, climate change, and the evolving cyber risk landscape.
"We live in a dynamic world that's ever-changing politically, financially, socially, and so on," said Sterns. "Our aim is to make insurance easy to place for our international clients. We want insurance to be the least of their worries because they're facing so many unknowns down the road and so many issues that might not be so easy to solve immediately."