Lessons to learn as Canadian businesses navigate the ongoing challenges of COVID-19 | Insurance Business Canada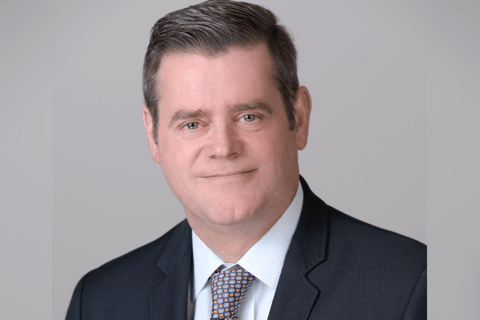 Canada is now almost eight months into the COVID-19 pandemic, with no near-term end in sight. The crisis has had a deep impact on the Canadian economy, with many businesses forced to either reduce their operations significantly or temporarily shut their doors altogether, resulting in record unemployment levels in March and April of 2020. While the economy has bounced back and employment levels have jumped through the fall, Canadian businesses still face a long road to recovery.
In reaction to the economic challenges posed by the pandemic, many businesses across Canada have chosen to shift, pivot or re-tool their organizations in order to open up new revenue streams. Some responded to the Government of Canada's call to arms via 'Canada's Plan to Mobilize Industry to fight COVID-19,' published in June, which enabled domestic manufacturers and businesses to rapidly scale up production or re-tool their manufacturing lines to develop critical PPE. Others adopted new business practices that met social distancing requirements, for example, launching e-commerce platforms and commercial delivery services.
"I can only imagine how difficult it is to be a business owner in today's environment," said Mark Lucas (pictured), vice president, Ontario Region at CNA Canada. "In my opinion, shifting operations and supply chain management have to be two of the most challenging areas currently. Many of our clients have shifted operations to provide products or services to aid with the challenges of COVID-19. These companies frequently have to navigate a myriad of Health Canada regulations - from multiple approvals to labelling regulations. The shift often permits a client to continue operating; however, with the pressure to change quickly, there is a need for it to be completed properly."
More information: Insurance considerations when pivoting production to PPE
While the rate at which Canadian businesses are pivoting their operations has slowed since the first spike in the COVID crisis, there are still companies making the switch today. Part of that is due to the "trickle down" effect in the supply chain, explained Lucas. As the larger Canadian companies have altered their operations, those further along in the supply chain, such as subcontractors and distribution centres, have had to react accordingly. While they may not have made a pivot themselves, they're now getting additional business opportunities from companies that did alter their operations.
"As an insurer, another aspect for us to consider is that some companies pivoted so quickly at the start of the pandemic that they didn't think about their insurance needs and they didn't reach out to their brokers to notify them of the changes," Lucas added. "A lot of those policies are now coming up for renewal, and there's a lot of new information that brokers and underwriters are discovering about clients that are now developing PPE, importing goods to produce PPE, and so on – all of which are new operations that need to be underwritten."
Another item that cannot be swept under the rug is the future reverse pivot that many Canadian organizations will have to make once the public health crisis has calmed down. For example, companies that were given temporary licenses by Health Canada to produce and/or distribute PPE will be subject to a time limit. Once their licence is up, they will have to shed their stock and re-tool their facilities back to their original purposes. However, with demand for domestic PPE production and distribution still very high amid the ongoing public health crisis, widespread reverse pivots aren't expected until well into 2021 and 2022.
A more pressing issue for insurers and brokers to deal with in the near-term – especially with renewals approaching - is the fact that many clients are struggling financially and are looking to save costs, possibly by reducing their insurance coverage and retaining more risk themselves. Lucas, who has been involved in numerous large losses throughout his career, stressed that "reducing coverage is not the recommended route to take".
"My background is in property risk and I've seen my fair share of noteworthy losses for Canadian companies," Lucas told Insurance Business. "I can only emphasize the importance of proper coverage with adequate limit … because large losses are still happening. I don't profess to understand climate change, but you cannot deny the increased frequency and severity of CAT losses in Canada. The conversation needs to remain on adequate coverage, especially these days. Perhaps increased retentions would help, especially for clients that do not have a frequency-type exposure."
As CNA Canada navigates the ongoing challenges of COVID-19 with its broker partners and end-clients, the insurer is focused on consistency. CNA has remained consistent in its overall strategy and approach, keeping its core focus on industries like manufacturing, construction, financial institutions and healthcare. However, due to pressures mounted by COVID and the hardening P&C insurance market, the insurer is underwriting a few areas in more detail and requiring more detailed information from its broker partners.
Using the example of a company with cross-border exposures, Lucas explained: "Good information is what we are looking for, such as detailed revenue breakdowns by product split and by the country being sold to. We need to know where those products are going for each of their revenue lines. Similarly, underwriters require a complete understanding of the operations of each entity on a named insured schedule, including holding companies with details on any operations or assets in their name. Details about previous losses are important, including mitigation actions that were taken post-loss. Underwriters have more checks to complete these days than ever.
"I believe our broker partners appreciate the consistency and clarity of our approach. Our strengths continue to be our excellent underwriting staff, our broad product offering tailored by industry segment, our international capabilities, our risk control involvement, and our remarkable claims group – and we will continue to build on those strengths through 2021 and beyond."