Swiss Re CorSo's robust Canadian strategy pays off | Insurance Business Canada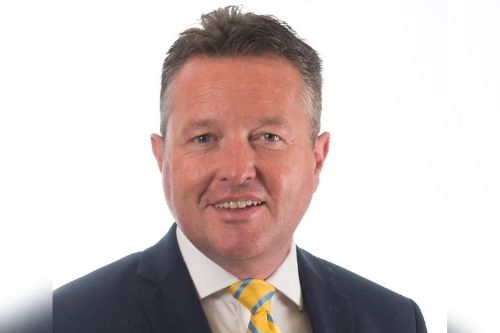 A local focus backed by global strength. That's been the strategy at Swiss Re Corporate Solutions in Canada ever since Adrian Hall (pictured) took the leadership reins in May 2017. For the past three years, the commercial insurance arm of the global Swiss Re Group has been following a focused strategy of localization in Canada, reconnecting with local markets, building relationships with local brokers, and developing solutions that meet the unique needs of Canadian customers at a time when some foreign insurers have withdrawn from the market.
That "locally articulated" strategy is paying off for Swiss Re Corporate Solutions in Canada. In 2020, the commercial insurer achieved considerable progress in the face of great adversity. It managed to build on its position as a robust local insurer despite the mammoth socio-economic challenges conjured by the COVID-19 pandemic – an achievement that Canadian CEO Hall ascribes to the firm's "strong local focus".
"Despite the pandemic, our operations have remained resilient in Canada and across the globe. Always top of mind are our employees and customers," said Hall. "We've found new ways of connecting in the Canadian market, and we continue to provide thought leadership, support and guidance to our brokers and customers locally. Ensuring that we maintain that local connection through virtual channels and other possible means is critical to our success."
Read next: Local strategy enables Swiss Re growth in "attractive" Canada
The COVID-19 pandemic has had an "acceleration effect" on many pre-existing conditions in the Canadian property & casualty (P&C) insurance market, according to Hall. It has augmented trends like social inflation, persistently low yields, expense issues, rate increases and top line pressures deriving from hardening market dynamics. In response to those pre-existing conditions, Swiss Re Corporate Solutions embarked on a global transformation a couple of years back in which the firm focused in on business areas where it provides a differentiated offering.
"Swiss Re Corporate Solutions in Canada is very much in line with the group's global strategy in that we're focused on being a specialized commercial risk partner in very selective lines and segments," Hall commented. "Today, more than ever, customers see the value of partnership in their risk journeys. From data driven loss prevention, to product innovation, investment in technology, and providing a superior customer experience – all of those have been part of our global strategy from a Swiss Re Corporate Solutions perspective and part of our local strategy here in Canada as well. That ties in to staying close to our customers locally, knowing and anticipating their pain points, and then leveraging our expertise to offer bespoke risk transfer solutions to them."
Over the past three years, Swiss Re Corporate Solutions has built strong momentum in its focus areas of property, energy, FINPRO, casualty, engineering and construction, its new local surety unit in Canada, and its international business. The insurer is also building out its innovative risk transfer solutions in order to offer customized formulas for customers when traditional indemnity-based insurance fails to meet their unique needs.
Read more: 'We strive to do the best we can for our local clients'
"Our international business has been a big area of success for us in Canada and globally, and it will continue to be a key strategic driver for our company moving forward," Hall told Insurance Business. "Our international proposition is derived from us expanding our capabilities in order to be a global lead insurer. We've developed and invested in new systems, digital platforms, processes, and service capabilities that are purpose-built to meet our customers' evolving needs. We've also invested in equipping our people to handle the complexities of international programs and provide exceptional service to our customers both locally and around the world."
Swiss Re Corporate Solutions' success in Canada also ties into the economic resilience of the Canadian marketplace as a whole. In the latest Swiss Re Institute sigma into global economic resilience, Canada remained the second most economically resilient country worldwide, beaten only by Switzerland. According to Swiss Re analysis, Canada has consistently been among the top three most resilient countries over the past decade.
"Canada is a key strategic market for Swiss Re Corporate Solutions," Hall added. "It holds a strong market position globally and possesses a unique combination of factors that help us to remain resilient, even in the face of major catastrophes. Obviously, 2020 threw up some major challenges and we've adapted, invested and evolved as needed in order to stay resilient. Right now, the main focus for me is making sure we continue to be a robust local insurer, within a very strong global company, and we will do that by meeting the unique needs of our broker and customers here in Canada."