Winter lockdown poses unique challenges to commercial property owners | Insurance Business Canada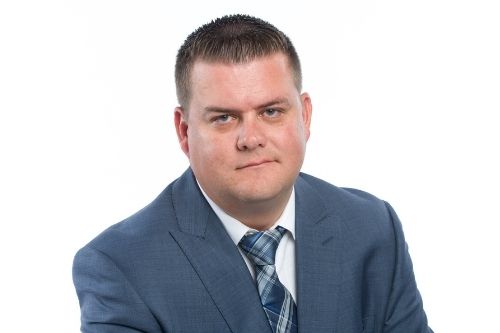 As we approach the one-year anniversary since the World Health Organization declared the COVID-19 outbreak a global pandemic, much of Canada remains under strict lockdown, with businesses shuttered and workers following stay-at-home orders. While the on-off periods of intense lockdown were immensely difficult through 2020, this winter lockdown at the onset of 2021 has thrown a unique set of challenges at Canadian businesses.
The winter months not only bring plummeting temperatures but also ice, heavy winds, freezing rain, blizzards and snow that can wreak havoc on hibernating commercial facilities that are largely vacant and unattended as a result of government-mandated lockdowns. This is a problem that business owners and property managers haven't faced on this scale before.
Read next: How to protect idle business properties
While winter weather-related risks to commercial properties haven't changed, the ability to identify, monitor and mitigate those risks has because there are fewer people on premises. Jim Mandeville (pictured), senior project manager, large loss North America, at FirstOnSite Restoration, explained: "When people are operating in a building, whether it's an office or a retail or industrial location, issues tend to be caught very quickly. In an office setting, for example, a minor leak from a water cooler or a refrigerator is typically caught within minutes, or in the worst-case scenario, by the next morning. The amount of effort and money required to clean something like that is negligible at most; it happens all the time.
"But when these spaces are vacant and they're only being monitored minimally, these normally small, innocuous issues can turn into major problems. That small leak from the water cooler, if it's not discovered for four or five days, can lead to mold problems, or it can lead to fairly extensive water damage over multiple floors, which can cost tens, or hundreds of thousands, of dollars to fix, as opposed to being something that normally could be cleaned up with a mop in 10 minutes."
The challenges extend to issues around the perimeter of buildings and in the building envelope. When commercial properties are occupied and there are lots of eyes on those buildings every day, problems like blocked drains in parkades, frozen pipes and roof damage are noticed quickly and dealt with accordingly. But when buildings are vacant and those issues are left unnoticed, their severity can quickly magnify.
"The core message here is that even if commercial buildings are vacant, they require, if anything, more monitoring and more maintenance than they would in 'normal times,'" Mandeville stressed.
Having a very active inspection and maintenance process through these unprecedented times is absolutely critical, according to Mandeville. Landlords and business owners need to carry out standard winter mitigation, like making sure exterior pipes are drained and winterized to avoid frozen pipes, monitoring plumbing issues, checking insulation, inspecting roof spaces and clearing debris.
Read more: The great lockdown re-opening - key points for business owners to consider
He said: "Prior to the pandemic, that inspection process might have consisted of someone taking two minutes to inspect a fairly large business, sticking their head in the door and saying: 'Yes, heat's on, everything's fine.' Those inspections need to be that much more thorough now because there aren't any people in the buildings to notice these normally innocuous issues. An ounce of prevention can go miles, especially when it comes to water damage at this time of year. On top of that, it's important to have a trusted partner to be able to respond to any problems and get them mitigated quickly."
Furthermore, landlords and business owners should do all they can to keep their properties in tip top shape so they can get right back to business and not have any delays when government restrictions are lifted.
"It's important to review a restart plan, especially for larger buildings with multiple tenants," Mandeville added. "Landlords need to think about access control, cleaning standards, and potentially things like inspecting and cleaning HVAC systems that have been turned off or running in a minimal capacity for a long time. That restart plan, made in conjunction with maintenance vendors and potentially restoration providers, is critical so that when government restrictions are lifted, there's not a bunch of problems in the building that prevent tenants from getting back to work."