Experts: Construction companies should "actually follow the protocols" | Insurance Business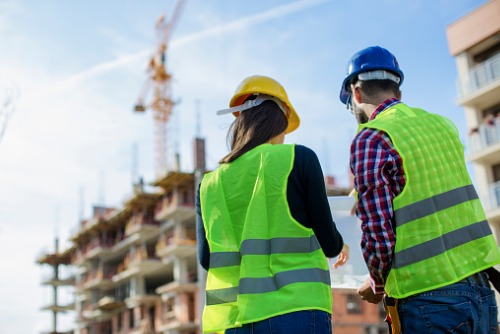 Experts and industry leaders are asking heavy equipment owners and operators to be more careful with their machinery – or risk theft.
There have been five recorded cases of heavy machinery theft so far this year in Newfoundland and Labrador, CBC News reported. The most recent case occurred on February 18, when burglars stole a backhoe to smash into a restaurant and steal its ATM.
Heavy equipment is surprisingly – and woefully easy – to steal, explained Northbridge Insurance vice-president of risk services Fred Muldowney-Brooks.
"First of all, it is a relatively easy device or a machine to steal," Muldowney-Brooks said.
Part of the reason why it is easy to steal is due to the industry norm that all machinery be capable of operation through master keys – anyone can buy them, and they work on any machine of the same brand.
But just as it is easy to commandeer heavy equipment, it is also simple enough to deter theft.
"Preventing thefts is almost as easy as stealing," remarked Muldowney-Brooks, adding that there are failsafe measures such as kill switches for batteries, fuel disconnects, cab covers that can lock down the windows, and so on.
The expert also notes that there are intervention measures as well, such as GPS trackers, tire deflators, and locking mechanisms for functions such as steering columns and hydraulic cylinders that can further deter criminals.
For all their usefulness, the security measures will only work if the staff "buy in," Muldowney-Brooks reminded.
"The biggest thing to change in any company is to get people to actually follow the protocols," he said.
"You can put all these things in place, but if the individual is not going to get out of the cabin and actually lock down that piece of equipment before walking away, then the equipment is still vulnerable."
Another security expert agrees that equipment owners need to be more aware of how exposed they are to theft.
"Each time they shut that machine down, they need to be thinking about how to protect it from theft," said George Kleinsteiber, a former OPP officer who now serves as a heavy equipment theft consultant.
Kleinsteiber believes equipment owners tend to grow complacent, and that invites risk.
"They always think it will be somebody else's machine so they don't go to that second step in trying to prevent their machine from being stolen," he said.
"They'll walk out of the door with a $100,000 piece of equipment with no anti-theft immobilized system in that machine at all."