Front Row Insurance offers solution to small business cyber conundrum | Insurance Business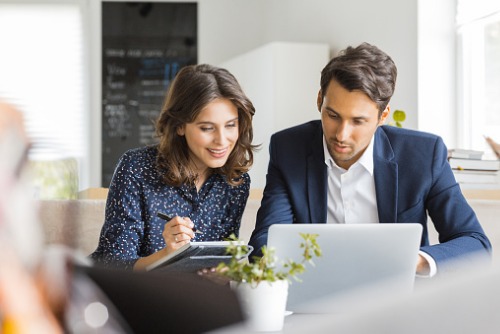 Approximately 99.8% of Canadian companies are considered small or medium-sized businesses (SMBs), employing 64% of private sector workers in Canada. The impact of SMBs on the Canadian economy is huge, and yet many smaller businesses struggle to protect themselves adequately against financial loss.
The complex realm of cyber insurance is an area where small business understanding falls short. Statistics suggest about 43% of all cyberattacks target small businesses and yet 90% of small businesses do not have cyber insurance. This common coverage gap is a top-of-mind issue for insurers around the world, with many suggesting educational and awareness campaigns as the key fix.
But what if the cyber insurance products in the market are the real problem here? What if small business owners can't identify a product that they think meets their needs, budget and service expectations?
Vancouver-based Front Row Insurance recently launched a cyber product aimed specifically at the small business owner. It's a fully-automated online policy, written by Chubb, which is very low touch and has even lower limits. The starter limit is $100,000, which can be purchased at a premium of $300, and the maximum limit is $1 million. The policy can be obtained online in just two or three minutes.
"If you look at a graphic designer that's billing $50,000 a year from their home office, the difference between a cyber policy that costs $800 and one that costs $300 is really significant – it's 1% of their income," said David Hamilton, CEO and president at Front Row Insurance. "We found that really small businesses, with one to three people, understand the need for cyber coverage but don't want to pay a lot for it. Our $300 starter premium is very palatable and provides what we feel is an excellent starter policy for small business proprietors in Canada."
Front Row Insurance Brokers provide Insurance for Films, Photographers, Events, Theatre Producers, Music Performers, and more. Click here to visit their website.
So far, responses to the policy, which launched in April, have been positive. It has drawn particular interest from younger gig economy workers who are looking to bypass intermediaries and conduct business at any time of day when they can grasp a few spare moments. The online solution includes step-by-step tips and explanation points to help customers through the buying process.
"Take the example of the graphic designer. The Graphic Designers of Canada association has around 3,700 members, every one of whom should have a cyber policy. Why? If you're a graphic designer and you're taking business material from a client in order to design a logo for them, and that material somehow gets exposed due to a cyber incident, your client may sue you for not protecting that material," Hamilton explained.
If you take into account the fact that more than 50% of small businesses go out of business within six months of a cyberattack, suddenly the $300 premium for the sole graphic designer doesn't seem like a bad investment, according to Hamilton.
The Front Row cyber insurance policy could also be "the perfect solution" for brokers, according to Hamilton. Any broker can access the policy online and can surcharge it with a small fee. They don't have to submit anything to an insurance carrier and they can transact business in less than 10 minutes.
Related stories:
IBM delves into the "hidden" costs of data breaches
Time to focus on the cyber insurance cash flow benefits for SMBs