Beazley expects heightened awareness of cyber insurance | Insurance Business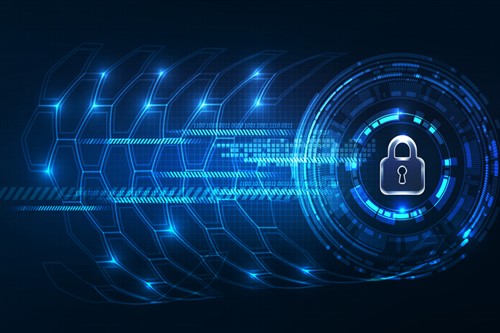 It's been well over a year since Beazley scooped up specialist MGA Creechurch Underwriters and placed Phil Baker, Creechurch's former president, at the helm of Beazley Canada. The acquisition was a "natural fit" for the two companies, said Baker, especially as they had an established business relationship spanning 20-plus years before the deal was done.
"Certainly any integration presents its challenge, but Beazley has taken a really measured and thoughtful approach to how they integrated us into the company," he said. "Beazley is not a company that's known for making lots of acquisitions so with Creechurch, they wanted to make sure they got it right and I can honestly say they did."
With the process of fitting together two teams and systems over and done with, Beazley Canada has turned its gaze to potential growth areas in the market. A major development recently unfolded in the privacy space as GDPR in the EU and, imminently, the mandatory breach notification regulations in Canada come into effect.
"I think that's going to continue to create a heightened awareness of the exposures that companies now face because of privacy," Baker, who added that we'll keep seeing high-profile data breaches, told Insurance Business. "With those changes in Canada, we expect to see even more interest in buying cyber protection."
Baker singles out the Beazley Breach Response product as one that gets great responses from clients. "It sells very well and Beazley is unique in our offering in that we have our own breach response team, so they're obviously well-versed on the current Canadian privacy legislation and what's going to be happening with the changes to the privacy law shortly."
As much as it dominates the news cycle, cyber isn't the only area of the market with opportunities for expansion. Creechurch was already in the tech and media space before the acquisition, but now has increased the size and scope of risk the company will look at.
"We've always been in the small to medium segment. We'll now write everything from middle-market right up to very large tech risks," said Baker.
The insurance needs for social media stars and influencers is another place where Beazley Canada offers coverage and helps to mitigate the exposure that a single, ill-minded defamatory tweet can create.
"With everything that's going on in the social media space, it's another area where firms that may not have thought about these things, now because of everything that's going on, have to really take stock to see how they might be affected by these things, such as MeToo, such as comments made on Twitter by various people and how it can affect their reputation," said Baker.
On the environmental side, Beazley launched its local coverage in Canada during the summer of 2017 and, according to Baker, that product has also exceeded expectations.
"Companies are aware of the exposures that they face and the various environmental laws, and insurance needs to play a role in it, so we're very excited with the success since we've launched that product," he said.
Coming up, Beazley Canada plans to enter new sectors of the insurance market and has been working with its counterparts in the US and Europe to investigate new opportunities, like marine or financial institution business.
"We've got a lot of expertise elsewhere around the globe that we really want to bring here to Canada and duplicate the success," said Baker.
Related stories:
Hackers claim responsibility for cyberattack on two Canadian banks
Beazley launches new product for charities