Is home-sharing insurance worth its salt? | Insurance Business Canada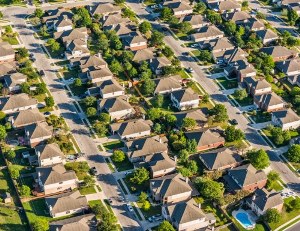 The home-sharing industry is continuing to boom across many parts of the globe – and Canada is no exception.
According to Airbnb, which says it has over 55,000 hosts across the country, 67% of Canadians support allowing local residents to home-share with travellers.
Learn more about tenants insurance here.
But while home-sharing is an easy way to bring in some extra cash for many homeowners, it's been something of a grey area when it comes to what insurance coverage hosts need.
Now,
Aviva Canada
has announced the launch of a new home-sharing product available to home-share hosts across Canada using platforms such as Corporate Housing by Owner (CHBO), Flipkey, HomeAway, Roomorama, and Airbnb.
The coverage consists of two options – a simple add-on to an existing Aviva homeowner policy, or a standalone policy for those renting out a secondary income property.
Chris Fowler, senior manager of personal lines propositions at Aviva, told Insurance Business that while many home-sharing platforms offer some kind of guarantee, they provide a "limited protection within their scope."
"They're basically looking at a time during the rental period and saying, 'we will cover any damage during that rental period as long as it fits a set criteria,'" Fowler explained.
Aviva's new offering will provide more comprehensive cover, including coverage for things like criminal liability – if a tenant commits a criminal act at home – and fair rental value – which will cover the host for loss of income if something happens that prevents them renting out the property when they had planned to.
Want the latest insurance industry news first? Sign up for our completely free newsletter service now.
"We've also made it very clear with this coverage that we want to be primary payee, so [insureds] don't need to worry about contacting Airbnb, HomeAway or any of those companies," Fowler added.
According to Fowler, many of Aviva's competitors in the Canadian market still consider home-sharing a commercial exposure – but he anticipates the market is set to grow.
"We don't consider it a commercial exposure which is why we developed this solution," he said. "I think that once our broker partners start talking it up more… a lot of our major competitors will fall in line and become fast followers."
Aviva research found that 51% of Canadians who had rented their home out in the past had no idea that their current home insurance might not cover them – and it's on this issue that brokers need to focus, Fowler said.
Brokers should help "beat the misconception that some of the guarantees that home-sharing networks offer will be adequate enough," he said, and clients should be pointed towards tailored home-sharing policies.
"We've made it easy for your customers to actually have the coverage they need, so they can easily rent out their home."
Related stories:
Airbnb rental ends in disaster: Guns and crack cocaine seized in Toronto house
Toronto makes first Airbnb-related conviction for zoning offence