What can start-ups learn from partnering with insurance companies? | Insurance Business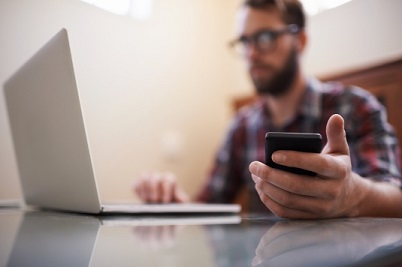 The old adage that the customer is always right is being put into action by one insurance company. According to the Insurance Bureau of Canada (IBC) and its latest survey, Canadians want more tech-enabled insurance products and services. Meanwhile, Aviva Canada, along with its partner in innovation OneEleven, just selected five start-ups that will participate in its InsurTech Growth Program.
These growing companies are a diverse group, aiming to add something new to the offerings available for insurance customers. Insurance Business spoke to the selected start-ups to find out more about their products and what they hope to gain from taking part in a program run by an insurance company.
Maple is a virtual care company that provides online medical consultations coast-to-coast. At any time in the day, a user can connect to a doctor in Canada via a mobile or web app who will 'see' them for a medical visit, through audio, video, or instant messaging.
"We have a massive problem in terms of access to medical care in Canada," said Brett Belchetz, Maple's co-founder and CEO. "Of developed nations, we have the longest wait times for primary care, longest wait times for specialty care, longest wait times for the emergency room."
Only 50% of Canadians who need medical care get access to a doctor within 48 hours and a third wait more than a week, added Belchetz. When an employee is out sick for a week, it affects their companies, along with other negative consequences this can have for the economy.
Though Maple consistently gets high reviews from its customers, getting them to use the platform in the first place is a challenge facing the start-up.
"One of the greatest things for us is access to customers and distribution," explained Belchetz. "We're really looking for companies that have access to tremendous, large volumes of customers and really hoping for them to spread the word out to their existing customer base."
The InsurTech program is then a natural fit, and stands to benefit both Maple and Aviva in the long run.
"Insurers clearly are looking for new products to give to their clientele. For a long time, they've had a very set suite of products," said the CEO and co-founder. "Certainly, this is the kind of service that insurance customers are looking to get from their insurer."
Aviva's program is already underway and will run for four months. Alyssa Furtado, co-founder of Ratehub, says OneEleven reached out to the financial comparison start-up about applying to the program, and while success wasn't a given, the team has already learned a lot about insurance – a useful education because Ratehub wants to understand what providers and carriers are looking for from its product.
"As a start-up, you never know what these programs are going to be like," said Furtado. "As a smaller company, and especially [because] we're just starting out in insurance, it's so hard to get on the bigger companies' radars, but you do need help so it's accelerated that."
Ratehub helps Canadians save money on their mortgages, credit cards, investments, and insurance, the latter of which it's in the process of building out on the platform. So far, the program has provided the support the start-up's team was looking for.
"It's been absolutely amazing for us. We've been learning so much and we were quite transparent with Aviva," said Furtado. "We went in there and said, 'we're experts in personal finance and building amazing user experiences, but we just want to learn as much as possible about insurance,' and they've just been absolutely amazing at giving back to the start-up ecosystem."
Related stories:
Insurance analytics market worth more than $15 billion by 2023 – report
Meet the finalists for Aviva Canada's women-exclusive scholarship