Resources for brokers as flood season strikes | Insurance Business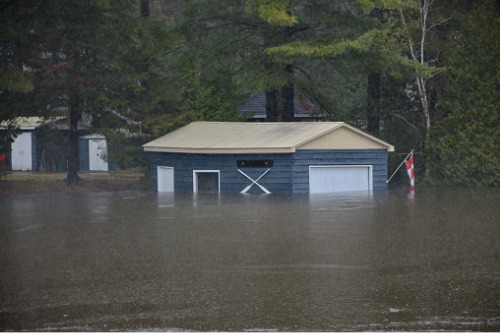 Flood season is well and truly upon us. Last week, 13,000 people were forced from their homes in Fort McMurray, Alberta, after a 25-kilometre ice jam on the Athabasca River caused water levels to rise and eventually submerge much of the oil city's downtown core. In the same week, meteorologists at Environment Canada warned some parts of southern Ontario could see close to a month's worth of rain (between 40 and 70mm) in the span of just a few days – a threat that didn't actually materialize. And it's the same story across Canada … raincoats are at the ready.
The Insurance Bureau of Canada (IBC) has released several flood advisories over the past few days warning residents in different provinces to prepare and take precautions to keep themselves and their property as safe as possible. What's unique about 2020, different to flood seasons past, is that we're also contending with a coronavirus pandemic and government mandated social distancing orders. As such, flood risk preparation and emergency response planning are more important than ever.