Wild weather costing Canadians billions – but brokers can help | Insurance Business Canada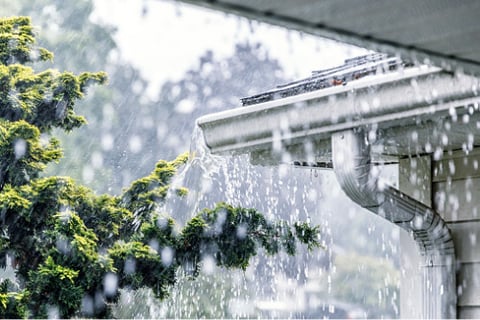 Nobody has to convince Robyn Young of the dangers of extreme weather.
"When you live in the hailstorm capital of Canada, you see up close what they can do," said the president & CEO of Calgary-based Excel & Y.
Known as Hailstorm Alley to the people who live there, the area of southern and central Alberta that stretches from High River in the south up through Calgary, Red Deer and Rocky Mountain House is one of the worst areas in the world for damaging hail produced by thunderstorms.
In 1991, for instance, Calgary experienced a hailstorm that caused $342 million in damages – a record in Canadian history at the time – but that number was eclipsed by the storm that hit Calgary and Airdrie in June of last year, when hailstones larger than tennis balls smashed windows, shredded vinyl siding and severely damaged roofs.
The stones and the flash flooding caused by them created damages calculated at about $1.5 billion, making the storm the fourth-costliest natural disaster in Canadian history.
Sitting at the top of the charts? The Fort McMurray wildfires of 2016, which forced 90,000 residents out of their homes and destroyed about 2,400 buildings for a grand total of $3.6 billion in damages, according to the Insurance Bureau of Canada.
Young said that if it seems like extreme weather and natural disasters are becoming more frequent and costing her province more in insured damages – that's because they are.
"Climate change is real, and insurance brokers know this," she said. "That's why we're working with clients to help them find ways to lower their costs when a storm happens. The challenge is that most policies will only pay to replace what was damaged or destroyed, and while we can recommend the client pay more for, say, a stronger roof, ultimately it's up to them."
A recent analysis from Ratesdotca may help give brokers in Alberta – and across the country -- some extra ammunition in their fight to help clients weather the storms to come.
According to the rate comparison website, the average cost of home insurance has grown at more than three times the rate of inflation over the past decade as personal property damage claims have grown 42% nationwide over the same timeline.
Alberta has seen the most dramatic growth, with average home insurance rates in the province rising 140% since 2011, from $741 to $1,779 as of early 2021.
In Ontario, where many areas have set new flooding records in recent years, premiums have grown by 64% over the same period, from $782 in 2011 to $1,284 this year.
These increases are a direct result of the impact of climate change, said Jameson Berkow, managing editor of Ratesdotca, and the experts agree with him. Australia's QBE Insurance Group, for instance, said in its 2020 annual report the economic cost of natural disasters worldwide had exceeded the 30-year average for seven of the past 10 years.
"Climate change is already having a direct financial impact on individual Canadian homeowners," Berkow said. "Everyone should be motivated to take action on climate change, but this data should add even more incentive by putting a clear dollar value on the costs of inaction."
Sonja Denobrega, VP personal insurance underwriting policy at Aviva Canada, agrees climate change is having an increasingly devastating impact on communities. That's why, she said, Aviva has developed solutions to increase resiliency and reduce the negative impacts of climate change for its customers.
"For example, at Aviva we were the first Canadian insurer to offer an overland water product, and we also offer products that include a 'build back better' feature that allows our customers to replace damaged property with materials that are resilient to further weather events or more energy-efficient," she said.
While there isn't a one-size fits all solution for mitigating risk and reducing premiums, she adds one of the best things that brokers can do is help clients understand the importance of maintaining and protecting their home. "It's likely their biggest and most expensive asset, so it's important to try to prevent the claim from happening in the first place," she said. "This can be achieved by taking steps like installing water leak detection systems or regularly inspecting their furnace or roof."
Like Young, she believes brokers have a role to play in helping their clients become more resilient through strategic planning.
"For Canadians making upgrades to their property, they should try to think strategically about what will make their home more climate change resilient," she said.
"For example, if a customer lives in a flood prone area and is renovating their basement, they should take the time to talk to their contractor about what can be done to prevent or minimize flood damage – like backflow valves or sump pumps -- while completing renovations. Some of these extra steps can have an impact on their risk assessment and may lead to cost savings or premium discounts."