Broker distribution landscape "feels like a giant poker tournament" | Insurance Business Canada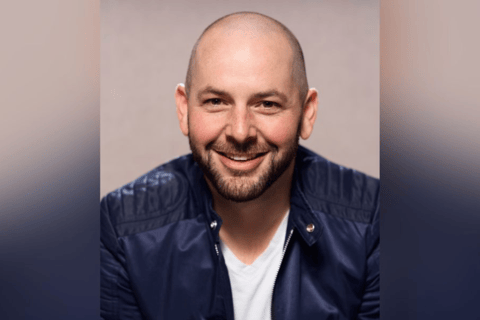 The broker distribution landscape in Canada "feels like a giant poker tournament," according to Mitch CEO Adam Mitchell (pictured).
"There's hundreds of tables with dozens of players at them, but it's going to boil down to a couple of tables with a few players with giant stacks," he said. "I don't think you can survive in the tournament long-term, unless you have that stack to be matching bets and playing the same game."
The players with giant stacks are the large, national, seemingly ever-consolidating brokerages (often backed by private equity), like HUB International, NFP, BrokerLink, Navacord, and Westland Insurance. They're using their chips to secure mergers and acquisitions (M&A) across Canada, building scale and expertise, and widening the competition gap with their smaller counterparts.
"They're miles ahead of the pack," said Mitchell. "There are a dozen really elevated and sophisticated players in the space that are getting massive, they're effective, and they're really good at what they do."
Mitchell believes that scale is key to success – and ultimately, survival – in the broker distribution market. In 2021, Mitchell & Whale Insurance Brokers – which officially rebranded as Mitch in July 2022 with a revamped consumer-friendly focus - announced a commitment to grow into a top-20 national brokerage with $1 billion in gross written premiums by 2030, a goal that will require 35% year-over-year growth via organic and inorganic (M&A) means.
"We've been public about our position and our strategy. We think brokers are going to need to be really big in order to be long-term or generationally sustainable," Mitchell told Insurance Business. "We're aiming for $1 billion in gross written premiums by 2030, with the idea that brokers are going to need that scale to be able to attract the right talent."
Mitch met its growth target for 2021, experiencing over 36% growth from August 2021 to 2022, with more than 40% of new business written during the period coming from property, in addition to strong growth in the brokerage's commercial book. This year, the brokerage also revamped some technology – including an update of its commercial lines platform – and moved into Alberta through a small acquisition.
With a focus on talent, Mitch launched an in-house training and development department, with a full-time trainer delivering RIBO-certified education sessions. The brokerage also leaned into remote hiring during the COVID-19 pandemic, which – combined with the training and development offering – has resulted in successful talent attraction and retention.
"We're an organic growth broker that's investing in talent and technology on our own, but some of the really big brokers are just acquiring the talent and the technology. They don't have to be internally innovative; they just buy the innovative firm," said Mitchell. "I think the opportunity is there to grow, to apply some technology, and do some great things, but equally, you can fall on all of those swords, whether it be technology, or failing to grow."
As the major players are "growing hand over fist," Mitchell noted the famous quote (often attributed to William S. Burroughs) of "if you're not growing, you're dying" is "becoming very true" in Canada's broker distribution market.
"It feels like it's starting to get to the times we said were coming 10-years-ago where the giant brokers are elevating to the top, and the smaller firms are selling at an ever-increasing pace," he added. "As a brokerage that's quasi in the middle, I hope we can elevate ourselves to the large size and stay at these tables that matter. That's the risk because you don't want to be stuck on the bottom slowly becoming less relevant every year."