Transport Canada sinks coroner's recommendation for mandatory lifejackets | Insurance Business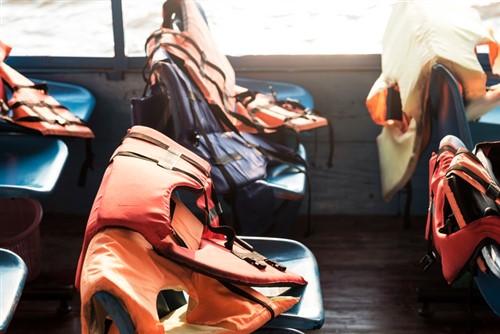 Transport Canada has responded to a coroner's recommendation for mandatory life-jackets for large commercial vessel passengers, saying that it will not approve the measure.
The BC Coroners Service made the recommendation following an investigation into the capsizing of the Leviathan II off the coast of Tofino on October 25, 2015. Six people died.
Courtney Cote, the coroner in charge of the investigation, ruled the deaths of the passengers – five Britons and one Australian – as accidental. Cote recommended that Transport Canada require lifejackets be worn by all passengers on the outer decks of vessels greater than 15 gross tons that carry more than 12 passengers.
The coroner also proposed a review of regulations for emergency position-indicating radio beacons and suggested that the class of vessels required to carry such devices be expanded.
However, in a letter to BC's chief coroner dated February 02, Transport Canada associate deputy minister Thao Pham indicated that the department cannot support the "broad scope of the recommendation as there are underlying impacts on certain categories of vessel and their operations," CHEK News reported.
Pham noted that while Transport Canada supports the wearing of lifejackets in general and efforts to encourage more options for wearable designs of lifejackets, requiring passengers to constantly wear the flotation devices is not as feasible and safe as it sounds.
The associate deputy minister added in his letter that the transport agency consults with the Canadian Marine Advisory Council to discuss the viability of lifejacket recommendations, noting that several factors – such as vessel size and operational environment – could impact whether the coroner's recommendations can be applied.
Pham explained that although the coroner's suggestion could work for small passenger vessels over 15 GT – where passengers spend the entire trip on the outer deck – the same measure may not be appropriate for larger vessels such as ferries and tour boats.
"Wearing a life-jacket when inside a vessel presents serious safety risks and, on some vessels, it is not practicable for passengers to remove and store the life-jacket each time they go into an enclosed area," he said.
Related stories:
DNV GL warns ship owners to prepare for Arctic cold conditions
Nearly one-in-four ships caught during first few weeks of speed limit law