Economical teams up with local brokerage to raise funds for non-profit | Insurance Business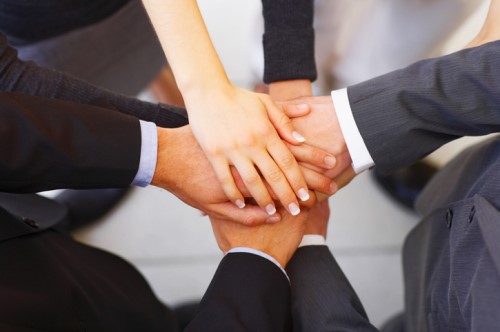 Economical Insurance
celebrated its five years of partnership with Macdonald Chisholm Trask Insurance (MCT) by holding a fundraiser.
The charity event, held during this year's MCT Day, raised more than $25,500 for the Victorian Order of Nurses (VON). The VON is a non-profit that provides home and community care in areas throughout Atlantic Canada.
MCT has held the event every year for the past five years since it has partnered with Economical and this year it's staff throughout Atlantic Canada sold 1,850 tickets to win a $5,000 travel voucher from Maritime Travel leading up to the MCT Day event.
Aside from the ticket sales, MCT also facilitated other fundraising activities. In Bedford, staff held a Washer Toss Tournament and a dessert cook-off. MCT staff were joined by Economical employees at several local BBQs, bake sales and bottle drives to help raise more funds for charity.
Search and compare insurance product listings for Non Profit Organizations from specialty market providers here
"MCT Day is an opportunity for MCT Insurance and Economical Insurance to show support and appreciation of organizations that help those in need," said MCT head of Atlantic Canada Liz Cosgrove.
"Over the years, MCT has raised funds for the IWK Heath Centre and KidSport. This year, our employees selected the VON, which provides home and community care every day in our communities. We're grateful to Economical Insurance, our employees and communities for their time, energy and dedication in making fundraising initiatives for the VON a success. Giving back is a team effort."
"We are honoured to have been selected as MCT's cause of choice this year," said VON Canada president and CEO Jo-Anne Poirier.
"This partnership injects critical funds to support VON investment in innovative approaches to delivering care, and will have a direct impact on those we serve. The funds will support safety and assistive devices and kits that reduce risk for our clients and service providers, and will boost our ability to invest in time-saving technology that allows our service providers to spend more of their time with clients. MCT's support will also enable investment in important leadership training for our teams, once again with a focus on delivering exemplary care to those we serve."
"We are delighted to partner with MCT every year to give back to the communities where we live and work," commented Economical Insurance Atlantic Canada regional vice-president Karen Kaminska. "This partnership highlights the depth and quality of our relationship with MCT that benefits our customers and the communities we are so proud to support."
Related stories:
Economical Insurance continues prostate cancer awareness sponsorship
Economical sponsors fundraising relay event, helps raise over a million