Top five risks facing Canadian businesses in 2022 | Insurance Business Canada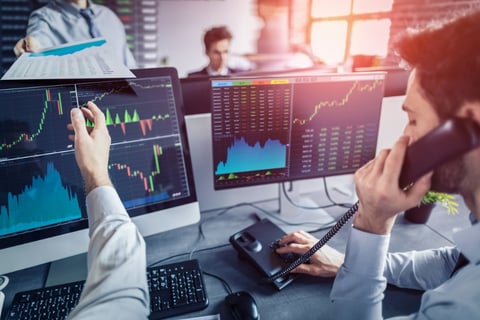 As the COVID-19 pandemic continues to pose significant challenges to the country's supply chains, business interruption remains the top concern for many Canadian companies, a new report from Allianz Global Corporate & Specialty (AGCS) reveals.
For its Risk Barometer 2022 survey, the insurance giant interviewed 2,650 corporate risk experts from 89 countries and territories – including Canada – to find out what these professionals perceived to be the biggest threats facing businesses this year.
Close to a third of Canadian respondents viewed supply chain disruption as the "most important" risk impacting businesses in 2022, retaining the top spot it also held last year when almost half of those surveyed saw it as the biggest risk.
Read more: Business interruption the "overarching umbrella" for top 10 global business risks
Cyber incidents climbed to the second spot from number three last year, indicating rising concerns among businesses of the threat of data breaches and ransomware attacks.
Climate change, meanwhile, has moved up to its highest-ever position, jumping to the third spot from number nine in 2021. This comes after the federal government's revelation that Canada's climate is warming at a rate twice the global average.
Pandemic outbreak and labour shortage, which both received a quarter of respondents' votes, rounded up the top five.
The other challenges Canadian businesses mentioned in the survey are pollution, fire and explosion, natural catastrophes, the adoption of new technologies, and critical infrastructure blackouts or failures, which include power disruption, and ageing bridges, dams, and rail tracks.
Biggest risks facing Canadian businesses
Here's the list of the top five risks Canadian companies see as posing the biggest threat to their operations, according to AGCS's report, along with analysis from the insurance giant's global experts.
1. Business interruption
2021 was marked by an unprecedented supply chain disruption, which has affected not just Canadian businesses but also companies all over the world. According to the report, the ripple effects of the pandemic and surges in COVID-19 infections, combined with crippling cyberattacks and extreme weather events, tested business resilience and pushed supply chains to the breaking point.
"For most organizations, the biggest fear is not being able to produce and deliver their products or services," said Philip Beblo, property industry lead of technology, media, and telecoms at AGCS. "Whether it's a cyberattack, a flood, or a fire affecting a critical business location or supplier, business interruption events can have a very costly and long-lasting impact that can extend well beyond an individual organization."
Read more: Canada's business interruption crisis
Survey results also show that respondents consider cyber incidents as the "most-feared" cause of business interruption, despite the ongoing impact of the COVID-19 pandemic. The growing concern, according to the study, reflects the rise in ransomware attacks, which are often used to "derail businesses and their strategies, and the digitalization of business models and supply chains, and the shift to remote working, which have accelerated during the pandemic."
Experts, however, has warned businesses to never underestimate traditional BI triggers such as natural and man-made catastrophes, especially following a string of extreme weather events in 2021.
"There are multiple triggers for business interruption, and in recent years cyber and pandemic have risen to the fore," said Maarten van der Zwaag, global head of property risk consulting at AGCS. "But we should not underestimate traditional causes of businesses interruption like fire or weather."
2. Cyber incidents
The report also revealed how ransomware attacks have become a "big business" for cyber criminals as many have refined their business models and tactics, lowering barriers to entry and making
it easier to carry out attacks. It added that criminals with little technical knowledge can now carry out attacks for as little as a $40 monthly subscription, using cryptocurrency to help evade detection.
"The commercialization of cybercrime has made it easier for criminals to exploit vulnerabilities on a massive scale," explained Scott Sayce, global head of cyber at AGCS. "Previously, hackers typically targeted specific industries that dealt with personal data such as healthcare and retail, but ransomware attacks are indiscriminate, affecting organizations across all sectors, public and private, both large and small."
"In the past, a bank robber may have hit one or two banks in a week after many months of preparation," he added. "Yet, with a cyberattack, you can target thousands of businesses at once, anywhere in the world, and extract more valuable data than before. Just one gigabyte of data is approximately the equivalent of the information contained within around 5,000 books."
Read more: How much are data breaches costing Canadian businesses?
3. Climate change
A recent federal government report has revealed that Canada's climate is warming at a rate twice the global average – a trend that researchers say is "effectively irreversible" and will continue in the future. The situation has already resulted in an increase in catastrophic weather occurrences in the past few years, putting the insurance industry in a precarious position as weather-related losses continue to mount.
Because of this, it is not surprising that climate change has recorded its highest-ever position in the Canada list of top business risks.
"The risks to businesses from global warming are being experienced with increasing force and immediacy – as direct damage after extreme weather events, but also leading to tightening regulation, and as threats to brand and reputation," said Line Hestvik, chief sustainability officer at Allianz. "In addition to acute issues such as pandemic management and the volatile economic
environment dominating the day-to-day business of risk management, the pressure on businesses to act on climate change has increased noticeably over the past year, with a growing focus on the net-zero contribution."
Read more: Climate change – what are the vital issues for insurance brokers?
4. Pandemic outbreak
Pandemic risk drops two spots from last year's ranking, indicating how businesses have become confident in their ongoing contingency plans and future preparations, according to the report.
"Many companies are taking advantage of the increased awareness of business interruption, and we have seen more organizations investing in tools and systems to improve transparency of supply chains, work through scenarios and update their business continuity," explained Beblo. "Being more flexible and agile is essential in times of crisis, but it will also help with the daily business challenges."
However, Beblo warned that the pandemic may have "sown the seed of the next 'Black Swan' event," given that it has accelerated the digitalization of many businesses.
"We are already seeing big changes in working practices and business models, many of which are here to stay and that will shape business interruption and other exposures going forward," he said. "There will be challenges for cyber security and IT capacity as moves to digitalization and remote working are scaled up. But there will also be opportunities such as more flexible ways of working and access to more data with which to manage risk."
Read more: Staying afloat as the pandemic impacts the global supply chain
5. Shortage of skilled workforce
Attracting and retaining skilled workers has been a huge challenge for many Canadian companies in recent years, a separate study has shown. A 2021 survey by global staffing firm ManpowerGroup has found that 59% of employers in the country were facing difficulty filling jobs due to a lack of skilled talent.
"As economies reopen around the world after lockdowns, reports of employers being unable to find the workers they need have become increasingly common," the report said. "COVID-19 has been hugely disruptive to the labour market, exacerbating existing issues caused by older employees retiring and the already changing needs and expectations of potential employees, while bringing new challenges such as skilled workers who want flexibility over when and where they work and who are prepared to leave existing jobs to achieve this."