Insurers play critical advocacy role in Canada's flood resilience | Insurance Business Canada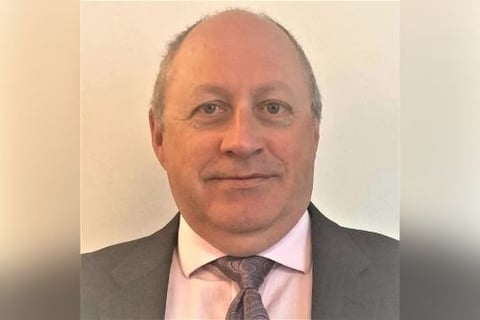 Throughout time, humans have gravitated towards water. Historically, people lived close to rivers, lakes, or the coastline to gain access to sustainable sources of drinking water, food, transportation, and power. In modern society, people occupy the floodplain – the relatively flat land beside a body of water – because the land is often aesthetically pleasing and can sometimes be cheaper to build on.
Development of the floodplains has dramatically increased flood exposure across Canada by altering the flow regime of surface water. To remedy this, extensive human mitigation efforts have been made countrywide, including the construction of dams, dikes and diversion channels, as well as channel dredging, realignment, and drainage of wetlands.
Furthermore, Canada has initiated a concerted flood mapping effort under the Flood Damage Reduction Plan (FDRP), an intergovernmental initiative that operated between 1975 and 1998, which produced hundreds of flood hazard maps indicating geographic areas that could be inundated by a 100-year flood. For almost 50-years, these flood risk maps have identified areas of greatest flood exposure and prompted designated areas to implement flood mitigation measures to protect the associated communities.
"These flood maps were used to establish local building construction setbacks, and the standards applied varied by geographical regions," explained Markham Sandulak (pictured), senior risk control consultant at CNA. "Since 1998, federal, provincial, and municipal governments have all had a hand in maintaining the civil protection structures, and they continue flood mapping of new areas and updating previously mapped areas using their resources."
Read next: What steps can property owners take to mitigate flood exposure?
However, the accuracy of Canada's current floodplain maps and flood risk models is an area of concern for the insurance industry, as is the heavy reliance across Canada on civil infrastructure and dikes for limiting flood risk, because many of the maps, models and infrastructure are outdated and not built to standards that are suitable for the current changing climate.
"The age of flood control infrastructure, increased demands for developing previously undeveloped areas (e.g. wetlands), and changing weather patterns are challenging the design limits of these structures, necessitating a unified approach to redefining the flood exposure landscape," said Sandulak.
Fortunately, change is afoot. In November 2020, the Federal Government of Canada launched a new interdisciplinary 'Task Force on Flood Insurance and Relocation' comprised of representatives from federal, provincial, and territorial governments, and the insurance industry. The Task Force is assessing various options to protect homeowners at high risk of flooding, while also looking into the feasibility of a low-cost national flood insurance program, and considering further options for man-made and nature-based flood mitigation solutions.
Read more: Insurers must consider climate change when tackling flood risk
Progress has also been made in flood risk management and flood resilience technology. Sandulak told Insurance Business: "The increased accessibility to geospatial tools and analysis and the ability to distribute information to a wider public community has elevated the flood discussion to the forefront of public concern. Disruption to community infrastructure has a greater effect on all, as access to property by roads made impassable by floodwaters or utility disruptions will affect properties even if they're not directly impacted by floodwaters.
"The insurance industry can serve as an advocate for consumers to elevate flood concerns to the attention of the government and drive change to ensure adequate attention is paid to the continued improvement to flood mitigation infrastructure and controls."