Slow tech adoption by insurance industry doesn't bode well for talent recruitment | Insurance Business Canada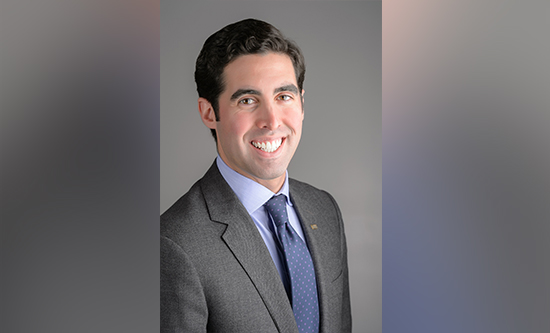 The tech revolution might be well underway in the insurance sector, with many companies already using cloud computing in their businesses, while others consider the benefits of blockchain, but that doesn't mean the industry as a whole is where it needs to be with technology adoption. In turn, this has implications when it comes to the ability of the industry to attract younger talent, which it very much needs to fill open spots left behind by retiring experts.
"We all know that our industry is a bit behind [with regards] to technology," said Daniel Kaufman, Executive Vice President, H.W. Kaufman Group and Chief Operating Officer, Burns & Wilcox. "For us, it's trying to get as far ahead as we can, but the whole industry needs to work harder to get further ahead. A lot of young people are coming into this space and they see how far behind we really are [across] the whole industry, so we're trying to just push ahead – push our company and push the industry."
On Burns & Wilcox's technology plate is a quote-bind-issue system expected to come out this year, as well as an upgrade of internal systems, all in the name of the faster delivery of services that people expect today.
"It's not just about cutting costs – it's also to speed up the entire process," explained Kaufman. "It wasn't long ago that 24-hour turnaround was fantastic [and] we touted it in advertisements. Now, people want two-minute turnaround. It's a big difference."
Inside Kaufman, technology is also playing a role in bringing teams together. With its vast network of companies, the implementation of Workplace by Facebook back in September 2018 has proven effective in creating cohesion and engaging employees.
"It's a way for us to communicate across companies and across offices. We post messages, people post photos and videos and notes, so it's a great way to share what's going on in our offices," said Kaufman, adding that it's also beneficial for solving problems – someone will post a comment looking for a solution to a certain type of risk, which kicks off a thread with other people providing their expertise and insight. "With a company of our size, it's difficult oftentimes to get [teams] to work together, but they're designed to work together to better serve the clients and to better serve our partners, so the more that we can get them to collaborate and communicate, the better."
Read more: Social media savvy broker brings more value to his clientele
With the average age of the insurance industry under the spotlight as senior experts retire and new talent takes their place, a social media-based tool like this can be useful in other ways as well.
"Our average age 10 or 15 years ago was in the low-50s, so we've really made an aggressive effort to bring in younger talent into the industry that wasn't otherwise looking at insurance," said Kaufman. "They look at technology that we have in the insurance industry as archaic, and in a lot of ways it is. We're trying to bring in other solutions, like Workplace by Facebook, to show them that we're doing other things on the side that are maybe a little more future-looking."