What role can insurance brokers play in mitigating wildfire risk? | Insurance Business Canada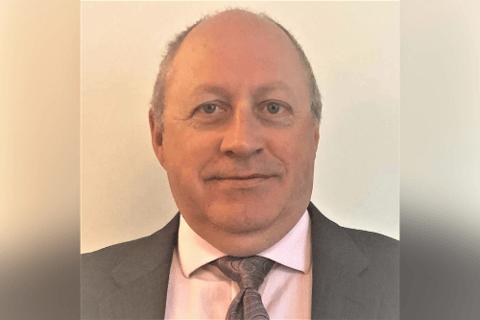 After many weeks of hyperactivity, the wildfires in Western Canada are finally starting to subside.
Since April 01 – the official start of Canada's wildfire season – 1,563 wildfires have scorched 8,653 square kilometres of land in British Columbia, according to the provincial government, eclipsing the 10-year average for the western province. That intense activity was largely due to a series of heatwaves, as well as drought conditions linked to climate change. However, cooler temperatures and higher relative humidity rolling into September have helped to bring some of the fires under control.
Emergency Management BC said on September 01 that the number of wildfires burning remained steady in the range of 225. Meanwhile, the number of properties on evacuation order on September 01 was 3,537 (a drop of 217 from the prior day), and a further 6,051 properties were on alert (down by 22 from the prior day).
Read next: Canada wildfires: What's causing them?
The hard work does not stop when the wildfires are brought under control. With wildfire exposure increasing due to climate change, continuous urban development in the wildland-urban interface, and historic forest management practices, there's more pressure than ever for people to shore up their wildfire risk management procedures. Insurance brokers can help their clients with this, according to Markham Sandulak (pictured), senior risk control consultant at CNA.
"Brokers can help their clients to mitigate wildfire exposure impacts in several ways by increasing the client's awareness and understanding of wildfire exposure through education and employment of carriers' risk control resources," he said. "Brokers and insurance carriers can assist clients in understanding the exposure to wildfire through physical examination of the site or provision of self-assessment tools to evaluate wildfire exposure and loss susceptibility.
"For commercial clients, the consequences of wildfire extend beyond the threat of property damage," Sandulak added. "Businesses must consider legal responsibility for worker/public safety, as well as the potential for business interruption and loss of business income."
As such, Sandulak said commercial entities must have emergency response plans that consider: methods of communication with their employees, emergency responders, and the community; evacuation routes and muster points; relocation of mobile assets; transfer of operational controls; and shutdown of production processes and equipment isolation.
"Business continuity plans should also be reviewed periodically to ensure contacts, contracts, suppliers, and alternate locations are up to date and available," he added. "Critical documentation and records should be stored offsite physically or electronically."
Read more: SGI anticipates significant claims from recent hailstorm event
The same precautions extend to residential clients but are "scaled down to reflect their situation," Sandulak noted. "Homeowners should ensure their emergency contact information and communication with household members is known in advance of an emergency to ensure evacuation can be actioned quickly," he said. "In both cases – commercial and residential - brokers and clients may leverage community planning and insurance carrier resources to assist in risk reduction and emergency planning activities."
Brokers, insurance carriers, and their clients can also use technology to help manage and monitor wildfire risk. Sandulak explained: "Developments in technology provide tools to wildfire management agencies to define hazard risk exposures, early detection of hotspots, and communication of hazards to fire crews and communities. Wildfire hazard maps are produced regularly to support fire management crews and notify the public. Meteorological monitoring is factored into the fire management plans both in advance and during wildfire events. Advancements in fire detection and monitoring provide early detection and assist in asset assignment, positioning and evacuation planning.
"The greatest technological impact is the improvement in personal communication and interconnectivity of our communities making the distribution of information easier across a wider audience."